Music

|

May 01, 2015 09:53 EDT
Worship Leader Kristian Stanfill Hospitalized After Being Hit by Car; 'No Broken Bones or Permanent Damage'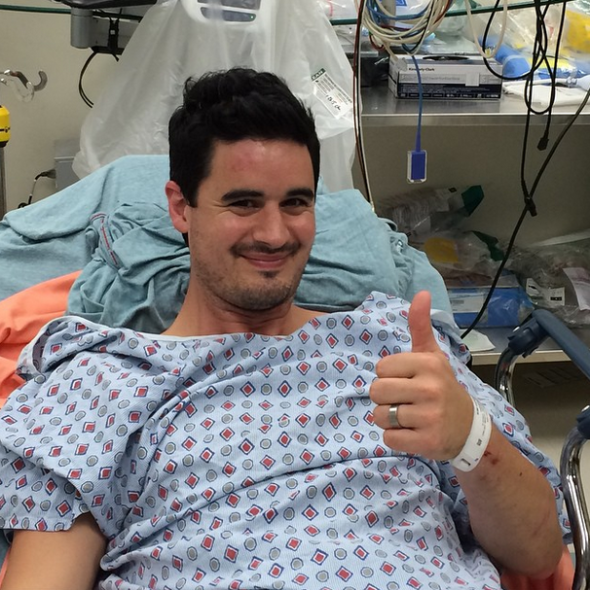 Popular Passion worship leader Kristian Stanfill has been hospitalized after being hit by a car on Tuesday.
According to NewReleaseTuesday, Louie and Shelley Giglio announced the news after making posts on social media.
The accident occurred while the singer was running down the side of an Atlanta, GA road. According to the post, the vehicle was unidentified and Stanfill is doing well as his wife Kerri is at his side.
"Miraculously no broken bones or permanent damage. Thank you Jesus for your protection," an Instagram post by Shelley Giglio said. Her husband followed suit and posted, "Don't let the smile fool you. Could have been a lot worse. KS was hit by a car while running this afternoon. Praise God he's resting at home. Total God-covering and protection. Pls don't text them all at once. Everyone is grateful and recovery is underway. #thankyouGradyER #PraiseJesus"
There is no further information about the incident, as Stanfill has not made an official announcement.
The Giglio's are asking fellow believers to pray for the worship leader's recovery, and to encourage him.
Stanfill along with a bunch of his worship music counterparts can be heard on the recently released Passion: Even So Come. Read our review of the album here.