Families

|

September 22, 2021 03:45 EDT
'The Chosen''s Angel Studios Brings the First Faith-Based Nature Documentary that Acknowledges God, 'The Riot and the Dance'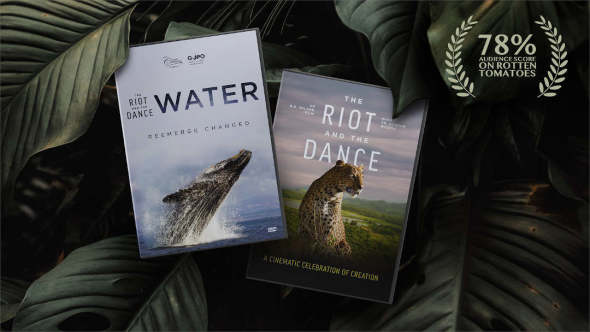 The name, The Riot and the Dance, came from Dr. Gordon Wilson's biology textbook. When he thinks of all aspects of life on earth, from ecosystems to cellular structures, God designed it like a dance. At the same time, this beautiful dance was "subjected to futility" (Romans 8:20). Most of it doesn't conform to our sense of tidy organization. In the wilderness, trees and plants aren't in rows and migrating animals aren't marching lockstep in straight ranks. This part of the riot is good. There is much beauty in all of it working together. Thus, the name of the series was born.
The Riot and the Dance has already produced two feature films (which are owned by different entities). Parents and kids are raving about how they can learn about the beauty of God's creations while still understanding their purpose here on earth with those creations.
In 2018, The Riot and the Dance: Earth was released on 1,100 screens around the U.S. reaching tens of thousands of viewers. Through a partnership with Classical Conversations and YouTube Live, this cinematic celebration of creation was available to tens of thousands of more viewers! From these events, the film received an Audience Score of 78% on Rotten Tomatoes. Even in the initial efforts to spread our message around the world, the show saw immediate success. With this new series (which you can own with us), we hope to continue that trajectory to cast an even wider net.