In the Spotlight

|

July 23, 2015 03:13 EDT
Where are They Now? Alternative Christian Rock Bands of the '90s: Caedmon's Call, Sixpence None the Richer, Smalltown Poets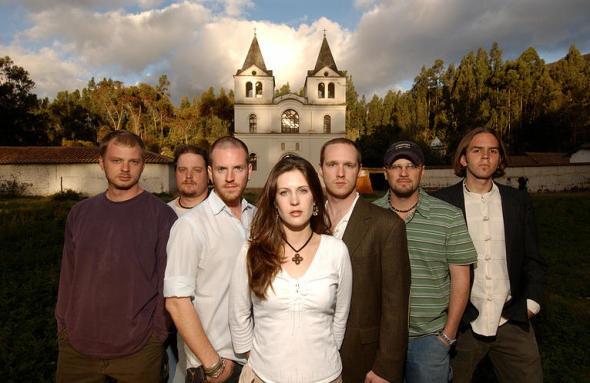 The early 2000s were the ultimate heyday for emergent and alternative rock music -- and with bands like Sixpence None the Richer, Smalltown Poets and Caedmon's Call tearing up the charts, Christian music was no exception. But, with some notable exceptions, many of the biggest alternative rock acts of that time period have either dropped from the radar or disappeared altogether. BREATHEcast tracks down what's become of some of Christian music's most popular bands.
Caedmon's Call
The folksy, freewheeling vocal stylings of the college band that created the radio hit, "Thankful" endeared themselves to audiences with their experimental whimsy and authentically felt lyrics. Their self-titled album, followed by the commercially successful '40' and 'Long Line of Leavers', cemented Caedmon's Call as a band to watch. Lauded for their energetic, worship-filled live performances, the band switched gears a bit for their release 'In the Company of Angels', and the Houston, Texas, based band approached the watershed mark of 1 million total albums sold. But in 2003, lead songwriter Derek Webb announced that he was leaving the band to pursue a solo career. Since then, Derek has continued to write and work with Caedmon's Call in various capacities. Caedmon's Call remained a band, but took a hiatus to pursue mission work, heading to India, Ecuador and Brazil.
They released a second worship album, 'Angels II', as well as two more alternative rock albums, 'Back Home' and 'Share the Well'. Their next release, 'Overdressed', featured the return of Derek Webb as a songwriter on many of the songs, but the album, which some had hoped would signal a comeback for the band, did not perform as well as expected, though it was critically well-received. The less folksy 'Raising Up The Dead', released in 2011, was also critically lauded, but failed to yield significant radio airplay. The band has not made a statement regarding their current status, whether they are on hiatus or making plans to record new music. Derek Webb, however, continues to record solo efforts.
Sixpence None the Richer
The band that featured Matt Slocum's musical ingenuity pared with Leigh Nash's unique vocals started out as a CCM band, with their name inspired by a passage in C.S. Lewis' Mere Christianity. But their songs drew a lot of attention from pop and alternative rock stations as well, particularly their song "Kiss Me," which became a somewhat inescapable radio staple in 1999.
With their album 'Divine Discontent', released in 2002, Sixpence None the Richer cemented their status as a successful Christian music crossover band, with "Breathe Your Name" and a cover of Crowded House's "Don't Dream, It's Over" climbing the charts. But label troubles led to the eventual dissolution of the band, and from 2004-2007, Sixpence None the Richer was officially disbanded, with frontman Matt Slocum and singer Leigh Nash working on solo projects. And though Leigh Nash continues to pursue her solo recording career, the band got back together in 2007, releasing an album called 'Lost in Transition' in 2012 on a new label. It remains to be seen whether Sixpence None the Richer can recapture the essence of what made their music so popular among Christian and secular audiences alike in the late '90s.
Smalltown Poets
Smalltown Poets burst onto the Christian music scene in 1997 with their eponymous debut album, which was nominated for a Grammy in the category of Christian Rock Album of the year. In 1998, the band released 'Listen Closely', which contained their biggest hit, "Anything Genuine." Noted for their powerful lyrics that contrasted with an understated singing style, Smalltown Poets released their next album, 'Third Verse' two years later, but it didn't gain the traction that the other two projects had. 'It's Later than It's Ever Been' came out four years after their third album, and by then, most of the momentum from the band's initial popularity had evaporated. However, 'It's Later Than It's Ever Been' was also produced by BEC Recordings (a division of Tooth and Nail), and lacked the big-time commercial backing that their previous labels, ForeFront and Ardent, had provided.
These discouraging turns of events didn't stop Smalltown Poets (although it may have slowed them down for just a bit). They regrouped and have released two Christmas albums, a single and an EP in the last five years. The band performs shows whenever they are able to, though the fact that the remaining band members don't all live in the same city makes that difficult. "Through the miracles of modern technology and recording, we have been able to still create music as a band, even though the 5 of us all live in different cities across the country," states Michael Johnston, lead vocalist, in a press release on Smalltown Poets website. And the band is still active on social media, giving fans encouragement that new songs from Smalltown Poets are in the works for future release.