In the Spotlight

|

April 22, 2016 12:01 EDT
We Are Messengers Debut Album: 'Real-Life Feelings And Experiences Turned Into Stunning Pieces Of Music' [REVIEW]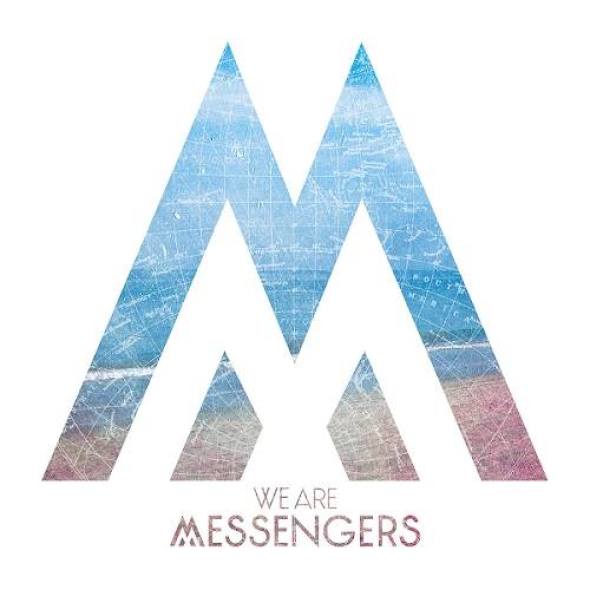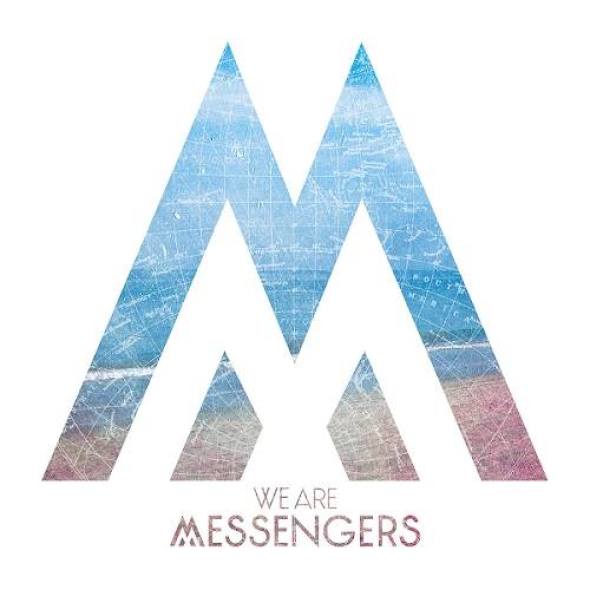 We Are Messengers is a Christian band from Monaghan, Ireland, that consists of lead singer Darren Mulligan, Heidi Mulligan, Dylan Craig, Matthew Montgomery and Steven Stringer. They started out as a small worship band called Remission Flow in Ireland that formed for a week long youth conference.
The group gained a big following and were being booked all around Ireland and the U.K. Soon, Nashville came calling too, and Darren Mulligan started work on what would be their debut album. The self-titled "We Are Messengers" comes to listeners with fourteen tracks and every piece of their heart.
Starting off the album is "Everything Comes Alive" a song that exclaims the goodness that Christ is and how in Him everything comes alive. Sonically the track is enthusiastic with its electronic/rock feel and its use of background vocals to elevate it. The change in the bridge gives the song a deeper anthem feel. It's a great choice for the opening of the album.
Next up is "Point To You," a song about one's imperfections and how only God can fix what is broken within us. When we feel the brokenness of our past we should point to God. The lyrics are real, honest and the music is more rock anthem than electronic but it works and has a great message of hope.
"I Look Up" the third song on the album is about the struggles that we all go through and how when were in the valley we can see God clearer. Looking up we see a King that reminds us who we are at the core. The group's love for Christ comes through in this song, musically it is more acoustic than the first two tracks with a mandolin running through most of it. But there's still a heavy rock tone that drives it and keeps their sound knitted together.
The next song, "The River" is instrumentally good, especially the chanting chorus but the actual lyrics are a bit confusing. The group doesn't directly say what the river represents. Is it God? Is it salvation? Is it all of those things? The group might want the listener to decide for themselves. Until the bridge it is not clear, but the group seems to insinuate that the river is God and that they belong to him and no one else.
"I'm On Fire" starts out with spoken word verses that are different from their previous songs but offers up a new creative turn that's refreshing to hear. It's a triumphant song that captures the heart of first giving your life to Jesus. The feelings are illustrated perfectly through this anthem song and musically it's empowering. The chorus is altogether joyful and contagious.
"Magnify" and "Give It All" take the longing for more of the spirit we sometimes have and make it into a declaration to God. These two tracks are kept in the same rock/electronic vein that has been prevalent through this album, but with "Magnify" giving bursts of acoustic mandolin which relay a softer feel. "Give It All" has a more relaxed feel and, while not technically a ballad, it just has a calmer vibe that is pleasing to the ears.
The next track "Shadows" starts off with piano but soon kicks into heavy drums and electric guitar licks. The lyrics shine through an expressive chorus that cries out for a longing of the Lord and not just a temporary feeling of something else. You can feel the longing in Darren's voice that comes out very nicely throughout the whole song.
"I Want You" stands out as a different song from the rest of the tracks on this album. It's a peppy song with acoustic undertones instead of the rock and electronic theme that the others songs have showcased before. It gives off a distinctly Irish feel that I've been waiting for through this album. It's hopeful and a sure-fire favorite.
Next up is "Dancing In The Dark" and is my favorite song on the whole album. The lyrics are real and masterful and the music is complex with an anthem tone. The chorus is superbly written and the lyrics "even the broken can dance in the light" is a fantastic line that captures the true heart of how Jesus sees us. The bridge is even better with the group triumphantly singing "you say generate sparks to brighten your heart, that comes from dancing in the dark." This song is a must hear.
"Wildfire" is another awesome song that shows exactly how great this group is. The music is inspiring and the lyrics are majestic. This track shows off more of the folky Irish sound I was hoping to hear from this group. It will make you want to sing and dance at the same time.
"My Ghost" starts off dark and takes an interesting turn into a more anthem like melody. It deals with the struggles that all of us have at one time or another and how we might get sucked back into the devil's ways.
The second to last track "Giants Fall" is a song about a longing of faith for the worries and defeat that we feel will be extinguished with the help of Jesus. We all want our giants to fall so we can walk in a life that is in line with God's plan. This track goes back to the dance/electronic theme that the group started out with and represents a great message of hope.
The last track on the album is "I Don't Have The Answers" which can come off as kind of a dark but inspirational song about not having the answers to life's big questions and questioning that doubt, but also knowing that it's ok not to have those answers. He will be there with us no matter what. I love that they left the last track stripped down and let the lyrics and quiet melody speak for itself.
Listening to this album in its entirety, I feel We Are Messengers did a great job of taking real life feelings and experiences whether they be hopelessness, joy, triumph or sadness and turning them into stunning pieces of music.
They didn't just write about the joyful times and the peaks in life, which would be easy to do. They made music that is from their heart and most importantly, is real. I commend them for baring their souls and giving us a glimpse into how they see God and their lives as of now.
I also love how they didn't stick to just one type of music but they experimented with dance, pop, rock and acoustic themes throughout their record. Darren's vocals are expressive, powerful and one of the best I have heard so far. I really enjoyed this first offering from We Are Messengers and look forward to what they do next.
[Watch the music video for the album's opening track "Everything Comes Alive" below:]