BC News

|

July 22, 2015 08:32 EDT
Tye Tribbett Combats Ku Klux Klan with 'Hate Won't Win' Concert in Columbia, South Carolina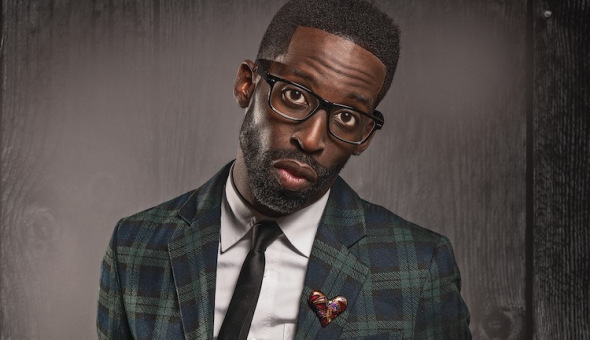 Renowned gospel artist Tye Tribbett is scheduled to have a "Hate Won't Win" concert in Columbia, SC tomorrow (July 23) when he saw on the news that the KKK would be protesting in the city.
Tribbett watched as roughly 50 Ku Klux Klan members angrily chanted and waved confederate flags to protest the removal of the Confederate flag from the South Carolina Statehouse in Columbia.
"I'm even more committed to fighting racism than ever before," said the passionate artist according to a press release. "It's a sensitive place to be right now in Columbia where one side wants to honor the efforts of their forefathers and another side wants to erase the memories of the pain caused by them,"
He continued, "It's not going to be an easy road, but I do know this: hate won't win!"
The money for the "Hate Won't Win" concert is to raise funds for The Mother Emanuel Hope Fund and The Lowcountry Ministries -Reverend Pinckney Fund which will benefit the families and church of the nine people killed during a racially-charged mass shooting at Emanuel A.M.E. Church in Columbia June 17th.
The concert will feature a bunch of gospel's top artists including: Israel Houghton, Tasha Cobbs, Mali Music and Travis Greene.
The concert details: Thursday, July 23 @7:00 PM at The Medallion Conference Center, 7309 Garners Ferry Road, Columbia, SC 29209.
Tribbett hit the spotlight in 2004 with Top Ten radio smashes "No Way" and "Everything." He followed with the hits, "Victory," "No Other Choice" and "If He Did It Before... Same God."
Four of his five albums have peaked at #1 on Billboard Magazine's Top Gospel Albums sales chart and his latest "Greater Than" won the artist two Grammy Awards including Gospel Album of the Year.