Interviews

|

May 18, 2018 06:57 EDT
Tori Harper on Struggling with Depression, Her New EP & Songwriting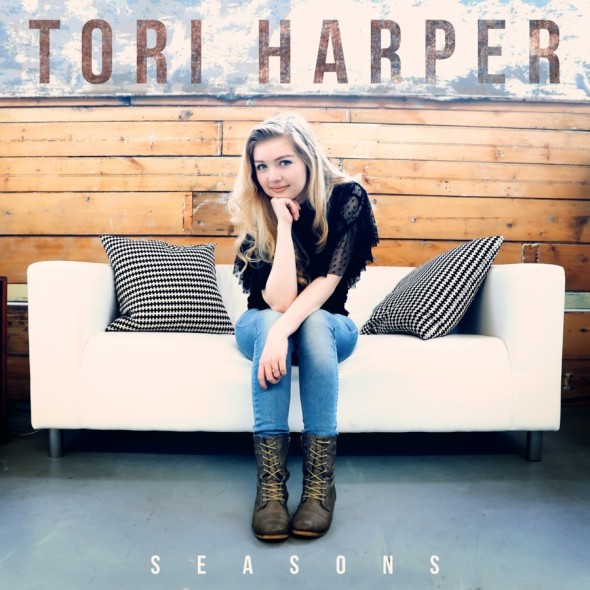 Franklin, TN-based singer/songwriter Tori Harper releases amidst acclaim her debut EP, Seasons, today through The Fuel Music. Seasons features the title track and "My Father, My Shepard," both produced by Grammy Award-winning Seth Mosley (for KING & COUNTRY, Skillet) and Mike "X." O'Connor (Brandon Heath, Colton Dixon), and "Stand Firm," produced by Micah Kuiper (Hawk Nelson).
As a budding songwriter, Harper has co-written with Cindy Morgan, Mia Fieldes, Bryan and Katie Torwalt and All Sons & Daughters, among other artists, while further contributing background vocals to songs recorded by Chris Tomlin and Tenth Avenue North.
Ultimately, the type of artist Tori hopes to be is one who points her fellow sojourners to the truth of God's Word with every song.
All the latest Tori Harper news, tour dates and more can be found at www.toriharper.com,Facebook, YouTube and Instagram
Q: Thanks Tori for doing this interview with us.  Let's start with yourself: once you suffered from depression.  What happened there?
I was walking through a time of feeling lonely and rejected. It had gotten to the point where I felt like even God had rejected me. I started pushing away the people who were in my life and who did care. I just didn't feel like they knew and or understood what I was walking through.
Q:  How did God lead you out of this depression?
Just as I was giving up, God spoke to me through someone at church and reminded me that He sees me and cares about me and has a really good plan for my life.
Q:  Did this ordeal mature you as a songwriter and singer?  If so, how?
Yeah, it taught me more about God's character and his faithfulness; even when we expect Him to leave because that's what everyone else has done, he chooses to stay.
Q:  I was encouraged to read of how you used your songs to minister to others.  "After Dark," for instance, was written for a friend with bulimia.  Tell us more about what happened.
After seeing all the hope and joy that the Lord brought to my life, even after all I had been through, I felt that I couldn't just sit back and say nothing! So, I really wrote this song as an encouragement to anyone who may be going through a rough season.
Q:  Jason Ingram was so impressed with your song that he decided to work with you!  What was it like working with him?
It was such a God thing that I got to work with Jason! I had always dreamed of working with him since I started writing when I was 11! It was such an honor; he and Paul Mabry are both so kind!
Q:  At such a young age, you have also written songs with some of the biggest writers in Christian music.  Of all your different co-writers, who impressed you the most? And why?
It's hard to pick because they're all amazing people, but out of everyone I've written with, by far Seth Mosley has made the biggest impression on me. He always starts his writes in prayer and remembers to ask the Lord what He wants to say first, and you don't always see that in a write so it's something that I really appreciate.
Q:  Is there anyone else you would like to write with? And why?
I'm always looking for new writes to help me grow as a writer! Every person has a unique style and approach to writing so it's hard to narrow it down to just one. I like to work with many different writers, because I enjoy learning so much! Although it would be a dream to write with Brooke Fraser.
Q:  Tell our readers how can your new EP help them in their walk with God?
What I hope y'all can take away from my new EP is that even though there are many different seasons in life, God is with you in every single one of them right by your side, always faithful, always constant and He will never leave you. He SEES you! He LOVES you! And He has CHOSEN you!