Artists

|

May 31, 2018 04:19 EDT
Thousand Foot Krutch Frontman Trevor McNevan Announces New Solo Project I Am The Storm; First Album 'Fight Musik Vol. 1' Out Soon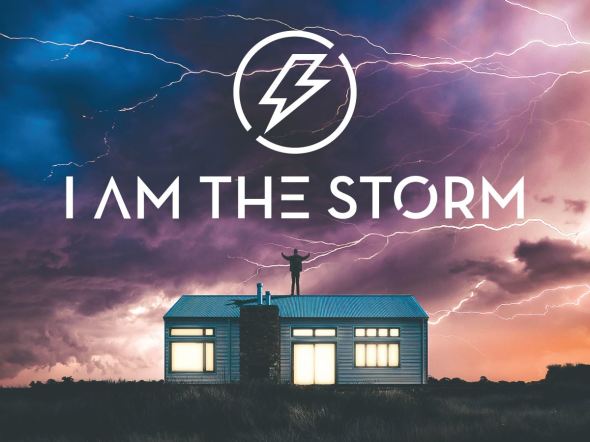 On Wednesday, the frontman and founder of acclaimed rock band Thousand Foot Krutch, Trevor McNevan, announced that he is independently launching the new solo project I Am The Storm, with his first album release Fight Musik Vol. 1 slated for release this summer. McNevan describes I Am The Storm as a hip-hop and eclectic project, and says the upcoming album is a "diverse collection of powerhouse songs, ranging from aggressive, hard beats, to anthemic 'get-you-up' hooks, and even a chill nostalgic side."
The vocalist and songwriter has been writing songs across genres for other artists for almost two decades now and says he was inspired this year to create this project as a new creative outlet for his love of rhymes, beats & hip-hop. 
"With I Am The Storm, I tried to make hip-hop that I wanted to listen to, musically and lyrically," explains McNevan. "I always loved the early 90's hip-hop from the musicality to the importance & uniqueness of the flows, the delivery, and rhyme patterns. I wanted to have fun with it, but also talk about real things."
He adds, "The spoken word interludes are important to me, they take it back to where the art form began, and it gave me another platform to speak from the heart and encourage change." Speaking about the project's name, I Am The Storm, which is accompanied by a lightning bolt logo, McNevan says, "I wanted to give it a band name, as opposed to a solo artist moniker, it just felt more authentic to me."
For those pre-ordering the album via Pledge Music, a number of unique experiences and exclusive gear is available, while offering fans a chance to be part of forming the groundwork for I Am The Storm.
For the latest news on McNevan and I Am The Storm, check back at BREATHEcast and follow McNevan on Facebook, Twitter, and Instagram.