Trending News

|

March 11, 2015 11:54 EDT
'The Bachelorette' Season 11 Spoilers News: Former 'Bachelor' Sean Lowe & Catherine Giudici Call New Series Twist 'Disgusting'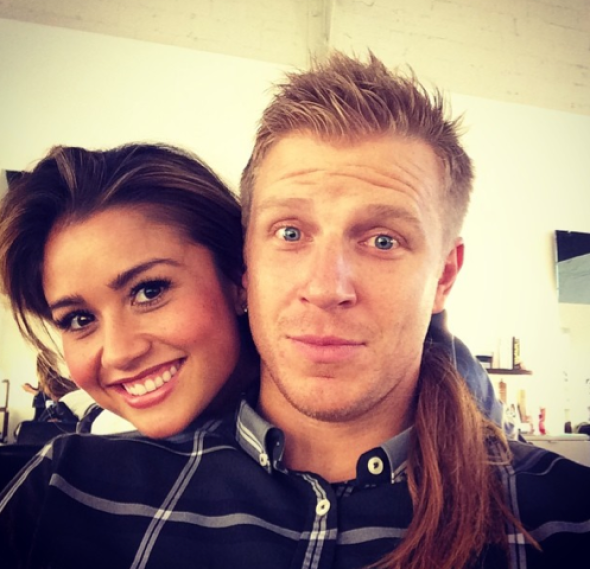 Just after celebrating International Women's day, former 'The Bachelor' Sean Lowe commented on 'The Bachelorette' Season 11, which has the new twist in having two women on the show but only one woman will give the final rose.
The new twist apparently displeased the former Bachelor which led him to post the now trending lengthy blog. Lowe and his wife Catherine Giudici are quite famous as they are the only ones who truly got married after Lowe picked her during the show. Both wrote that they are quite "disgusted" with the new twist in the show.
"Catherine also pointed out that March 8th was the United Nation's National Women's Day," Lowe wrote, "which was 'a time to reflect on progress made, to call for change and to celebrate acts of courage and determination by ordinary women who have played an extraordinary role in the history of their countries and communities,'" Lowe said adding, "This year's theme was about empowering women. Then, on the very next day, we have this?"
The new twist was announced a day after the International Women's day and upon knowing the announcement, Lowe wrote saying, "As we were sitting on the couch watching this train wreck of an announcement, she [Catherine] made a good point. One of these poor girls is going to suffer the same rejection she suffered the first go around," Lowe said.
"And-get this-on the first episode. The producers will give the guys the chance to choose which woman they'd like to have as The Bachelorette. The other woman will be sent home on the first night. The first night only allows for very brief conversations, and it's really hard to get to know anyone in that amount of time. Basically, the guys will be left to choose based on looks for the most part," Lowe added.
Although it has been said according to a source of E! News that the show is still in progress and it is still not sure as to how the new twist will play out in the show. Also, E! News was told by ABC that they are making sure that the women will not be placed into a horrible offensive shamefest.
Meanwhile, Lowe, despite his displeasure still somehow believes in the show. "I know this show is already awkward and degrading-especially if it's not handled well by the main star," Lowe continued, "I also realize this is 'just another reality TV show.' But, in a way, it's not. The Bachelor and The Bachelorette still have a certain amount of credibility. Why? People watch it because they hope to see people find true love. I'm proof. It happens."