Music

|

May 26, 2023 01:08 EDT
Steffany Gretzinger releases title track for new album today; "The Narrow Way" releases July 7th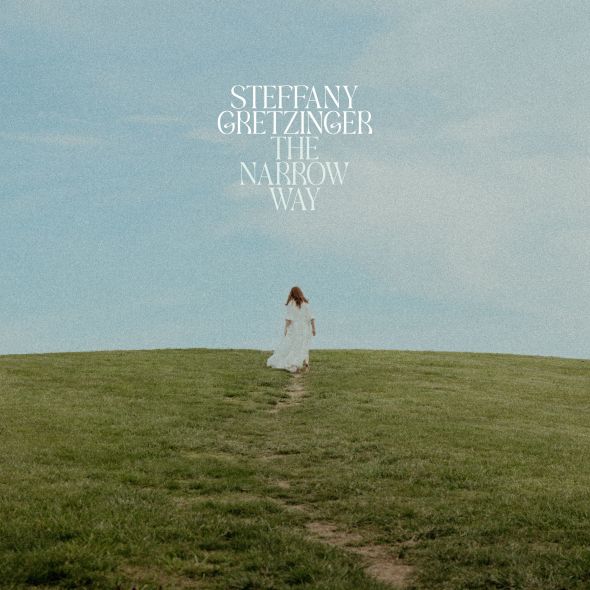 NASHVILLE, TENN. - Worship artist and songwriter Steffany Gretzinger is releasing her newest offering, The Narrow Way, on July 7th. Today she has released the title track along with the lyric video. Click here to listen to "The Narrow Way." 
The Narrow Way features eight new songs that were birthed from prayers in the secret place as well as from conversations around the table with her family and friends. This new album follows her Forever Amen (2020) and Faith of My Father (2021) projects. Her hope is that the Lord would take these songs as far as He wants and that people will use them to minister to the heart of God, giving the Lamb the reward of our praise that He deserves.
Gretzinger is known for her honest and thoughtful lyrics with stirring melodies to lead a passion-filled generation to the Lord. Her heart is to minister to the Lord first, giving Him joy and adoration. 

ABOUT STEFFANY GRETZINGER: Growing up with pastoral parents who were both musical and devoted to the church, she moved from Iowa to Redding, California to be part of Bethel School of Supernatural Ministry. Her voice was introduced as a part of the Bethel Music collective singing her first recorded song, "You Know Me", published in 2012 on their album, The Loft Sessions. In 2014, she released her first solo project through Bethel Music called The Undoing, a Billboard Magazine breakthrough release. In March 2018, Gretzinger released her second record entitled Blackout. In February 2019 she relocated to Nashville and became a part of Grace Center Church. She partnered with Provident Music Group in 2020 to release her third record, Forever Amen. Gretzinger released Faith of My Father in October of 2021 as a tribute to her father, who passed into Glory in 2020. The album was recorded at Wooster Church of the Nazarene in Wooster, Ohio, where her father served as a pastor for almost twenty years. 

Steffany Gretziner is married to the love of her life and they have two children and reside in Tennessee. For more information and to stay up-to-date follow her socials below.