BC News

|

September 01, 2022 09:30 EDT
Sons The Band new album 'Live from 1971' available Tues. Sept. 9th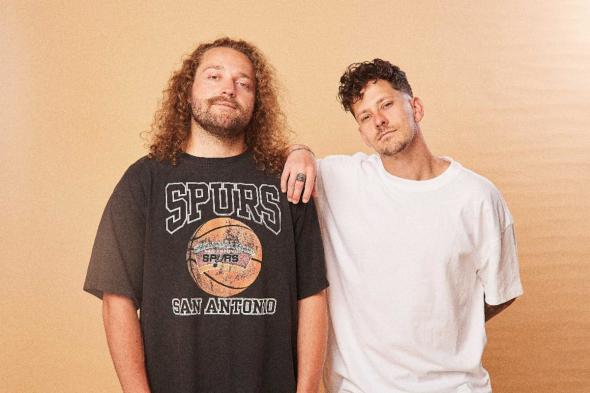 TRIBL Records, the number one independent inspirational recording home, introduces the new duo, SONS THE BAND. SONS THE BAND is the confluence of Denver transplant Jordan Colle and Detroit native Steve Davis. SONS THE BAND debut album, Live from 1971, will be available everywhere music is sold and streamed on Tuesday, September 9th.
Live from 1971 was recorded at 1971 Sounds in Atlanta, which has a history with SONS THE BAND. SONS THE BAND are paying homage to the studio by releasing this collaborative project. The studio captures the heart of both, which will always be creating songs for the Church. 
SONS THE BAND's Jordan and Steve met in March 2020 at a songwriting camp hosted by Maverick City Music in Atlanta, GA. SONS THE BAND was born in Jordan's studio a few months later, and dreams became a reality. In keeping with today's contemporary Christian style, their sound centers around heavy guitars, gospel piano, and dynamic vocals. Although the elements may be like other groups, they hope the sound they create resonates through the Church and helps add a new expression to the worship of the King.
Upbeat and impactful, "Only Ever Good" expresses God's unwavering goodness. The moment the track begins, the energy is evident. The joy and love of God come through in the vocals and the instrumental parts. Everyone who listens to this song will enter a space representing God's all-embracing goodness. "His nature is goodness, and his goodness infinitely extends to his sons and daughters. It's a declaration that in good times and bad, his nature doesn't change."
In contrast to "Only Ever Good," "Cross and Empty Grave" is an introspective worship experience. The listener begins the journey with impactful, reflective lyrics and minimal instrumentals. Instead of presenting a standard praise and workshop song, Cross and Empty Grave tells the story of Christ's journey to resurrection and the impact that journey has on all of us. "The lyrics remind listeners that even in his greatness and majesty, God still desires to have intimate relationships with his children. Through his resurrection, God reminds us that He is everything." 
Follow SONS THE BAND on social media by using the handle @SonsTheBand.