Music

|

November 17, 2023 07:49 EST
Singer/songwriter Tori Harper, releases new single "Hide Away"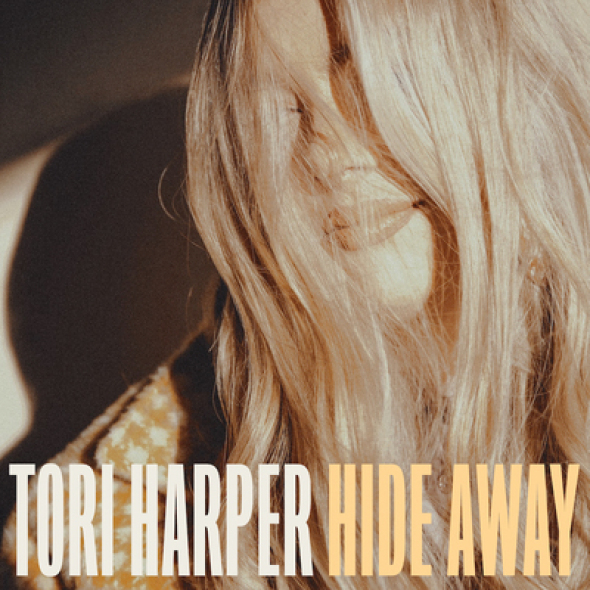 (Nashville, TN - November 17th, 2023) Singer/songwriter Tori Harper and producer/programmer Neon Feather teamed up again to write and record the encouraging "Hide Away" that is available at digital and streaming outlets globally today (Nov 17th ) through The Fuel Music. 
"'Hide Away' is a cry out to the Lord. I began writing the song out of the realization that, even if I try to run and hide from all the troubles going on around me, the only true place of safety is Jesus. In a world filled with uncertainty and rampant lies, I need to rely on the one who is the way, the truth, and the life. He is the only answer to our problems and our longings. I got to co-write this song with my friend Neon Feather and it was so great getting to brainstorm together and create this with him! 
"I am so thrilled to also have the opportunity to sing and record the b-side single, "Fall Afresh." I heard this song live during worship for the first time several years ago and it really impacted me. Not only do the lyrics echo my desire to be continually filled by the Holy Spirit, they also really capture the beauty of who He is. I wanted to sing this song because I feel that it is reflective of where I am in my faith journey. I aim to live by the immovable truth of the word of God, and be led by His Spirit always." 
For all the latest Tori Harper news, tour dates and more, go to Instagram, www.toriharper.com, and YouTube  
About Tori Harper:
Singer, songwriter and Franklin, TN-based Tori Harper writes and records songs that are meant to speak truth over people as she vulnerably shares her experiences and the ways in which she has seen God work in her own life. Her 2018 debut EP Seasons sparked the radio single, "After Dark," which was penned for a friend who was battling bulimia. Her second single from the EP, "Joy," hit the Top 20 (No. 18) on Billboard's Christian Airplay chart. Her stand-alone single, "Revival," debuted at No. 5 on All Access' What's In Store Music Currents chart ahead of artists like Train, Michael Bublé, Josh Groban and Avril Lavigne. Her 2020 EP Selah featured the CCM Magazine-premiered "The Wreck," and more songs chronicling her spiritual and emotional transformation. Co-writing songs with Cindy Morgan, Mia Fieldes, Bryan and Katie Torwalt, All Sons & Daughters and more, while further contributing background vocals to songs recorded by Chris Tomlin and Tenth Avenue North, Harper aspires to be the type of artist who points her fellow sojourners to the truth of God's Word.
About Neon Feather:
North Carolina native Neon Feather, aka Ben Thompson, is a uniquely skilled musician who blurs the line between artist and producer. Crafting innovative remixes for a variety of artists (TobyMac, Lecrae, Switchfoot, Francesca Battistelli, Mandisa, Jordan Feliz, Britt Nicole, etc.) and lauded for his Dove Award nominated production, writing behind the scenes and his own string of exciting original tracks, Neon Feather displays both versatility and a distinct fingerprint throughout his work. His heart is to reflect his Creator with a pursuit of beauty, originality and excellence, continually directing attention back to the Source.  
About The Fuel Music:
Established in 2008, The Fuel Music & Management, LLC, is a leading artist management and artist solutions company that independently distributes music internationally. Based in Nashville, TN, the Fuel team brings nearly 70 years of combined music industry experience in record label operations, major label distribution and marketing, and artist management for artists ranging from upstart bands to GRAMMY Award-winning, multi-Platinum artists. More information on the company can be found at www.thefuelmusic.com.