Artists

|

February 21, 2018 02:05 EST
'Sing The Bible Volume 3' Out April 27 To Feature All-Star Cast, Including MercyMe's Bart Millard, Big Daddy Weave's Mike Weaver, Sara Groves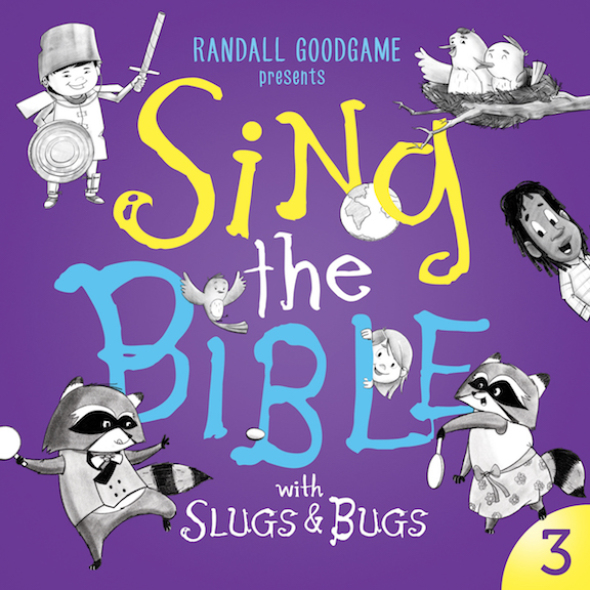 Randall Goodgame's Sing the Bible with Slugs & Bugs Volume 3, the word-for-word sung Scripture series slated for release April 27, will feature a notable cast, including contributions from award-winning singer-songwriters such as MercyMe's Bart Millard, Big Daddy Weave's Mike Weaver, Sara Groves, Andrew Peterson, as well as hip-hop and spoken-word recording artist Propaganda and New York Times bestselling author Sally Lloyd-Jones, among others.
Sing the Bible Volume 3, which is produced by Ben Shive, is the seventh installment in the Dove Award-nominated Slugs & Bugs series and the fourth Sing The Bible recording, including Volume 1 & 2 and last year's Sing the Bible: Family Christmas holiday album.
The new album consists of 16 tracks of original music, compositions and spoken character vignettes, including the upbeat "Get Up!" (feat. Propaganda) and "The Beatitudes;" "I Am The Way" with lead vocals by Mike Weaver, as well as the inspirational ballad "Living Water," and "Not By Bread Alone" with harmonies by Bart Millard.
Additionally, Sing the Bible Volume 3 welcomes back Slugs & Bugs favorite Chancy Raccoon, voiced by Andrew Peterson, along with his friends Mortimer Raccoon (Bart Millard) and hard-nosed reporter" Sally Lloyd-Jones. Together, Chauncy teaches the importance of being a humble giver through the adventures of the "Society Of Extraordinary Raccoon Society."
Creator Randall Goodgame explains how the new album came about, "The lyrics on Sing the Bible Volume 3 come straight from Scripture, and focus on the life, words, and work of our Lord Jesus, the Savior of the world. Eleven of the songs draw from His spoken words, while the other verses point to His love, His lordship, and how we live in Him. He is the Vine, we are the branches! Let us be transformed by His purpose. I pray these verses take root in all of us as they point to the nourishment that only the Holy Spirit can provide."
For more information about Sing the Bible with Slugs & Bugs Volume 3, please visit the official website, Facebook, and Twitter.