Music

|

May 25, 2023 04:07 EDT
Seth & Nirva to release EP "On Earth" June 2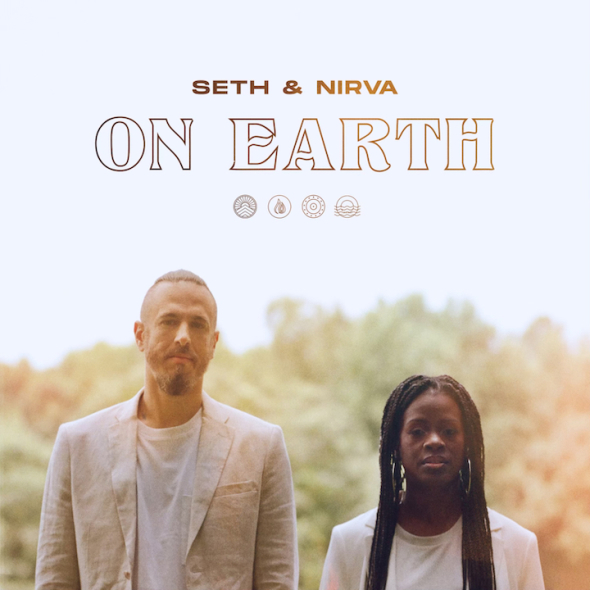 Beloved husband/wife duo Seth & Nirva return June 2 with On Earth, a six-song EP inspired by the words of the Lord's Prayer (Matthew 6:9-13). The couple's iconic fusion of pop, neo-soul and gospel sounds saturate an impassioned collection imploring Christians to stand firm amidst the moral decline of culture. 
 
Produced by Willie Weeks along with Seth Ready and Derris Nelson, the EP was penned entirely by Seth & Nirva. A melodic, low-fi groove hallmarks the title-cut, a plea for God's will to be done on Earth. With guest vocals from Liberty University's JJ Hasulube, the track encapsulates the project's overarching message.  
 
"The EP springs from this model prayer as we ask the Lord to bring the kind of revival, reformation, and awakening to His Church that will reshape the world around us," Nirva Ready shares. "We often think of God's Kingdom as merely ethereal or otherworldly, and while it does transcend this world, it has real implications for us now. Our prayer is that those Kingdom purposes would come to pass here on Earth."  
 
On Earth also showcases the compelling debut single "Armor." Addressing the current epidemic of fear, anxiety and depression around the world, the song—and its accompanying music video—spotlights the biblical command to put on the full armor of God, trusting in Christ for victory over the enemy. Additional highlights of the project include "Never Be Forgotten," a timely reassurance of God's unwavering love; and the evocative "Fire Fall," urgently calling God to enact righteous justice on Earth while equipping His people for revival and reformation.
 
Known for delivering worshipful, vertical songs that uniquely blend a range of pop and gospel influences, Seth & Nirva are each extraordinary artists in their own right. Nirva was a vocalist in TobyMac's Diverse City Band for over a decade, while Seth served as a backing vocalist for some of Christian music's leading names, including Kirk Franklin, Chris Tomlin, Donnie McClurkin and CeCe Winans. The duo's previous recordings include 2014's I Need You, 2016's Never Alone, and 2020's One Voice, a 13-track collection of music and spoken-word vignettes addressing such topics as racial reconciliation and apologetics.    
 
Based in Virginia, where Nirva Ready serves as an assistant professor of commercial music at Liberty University, Seth & Nirva also continue to co-host the Freemind Podcast. Since its launch in 2018, the podcast has released more than 100 episodes addressing cultural hot-button issues from a biblical perspective.