Music

|

February 27, 2023 09:30 EST
Seth & Nirva combat fear and anxiety with 'Armor'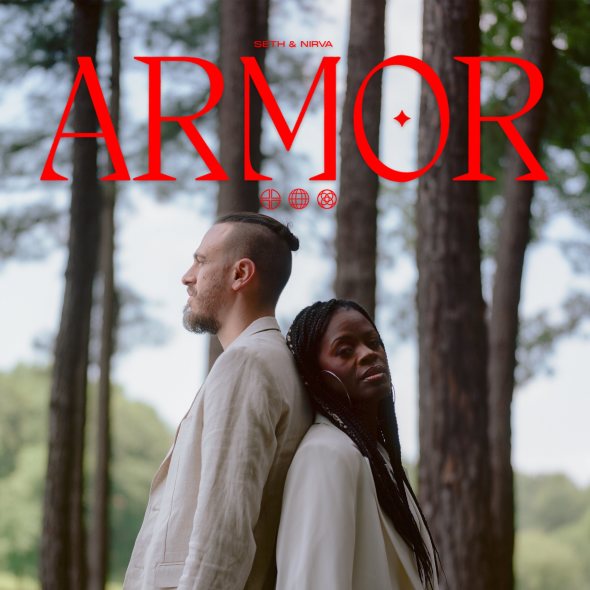 NASHVILLE, Tenn.—Following a three-year recording hiatus, acclaimed husband/wife duo Seth & Nirva have made their long-awaited return to music with the compelling new single "Armor." The debut track from the couple's forthcoming EP, "Armor" was penned by Seth & Nirva and produced by Willie Weeks. The song tackles fear, anxiety and depression head-on, reminding Believers to "Put on the full armor of God, so that you can take your stand against the devil's schemes" (Ephesians 6:11). 
 
"I am praying that this song encourages us to remember who we are and Whose we are," Nirva Ready says. "God has not abandoned us, nor has He left us powerless. We have His word, His presence, and every spiritual weapon we need to—like David—stand in the battle and face down Goliath. Whether we are battling false ideas in our own minds or in the public square, we can be victorious through Christ who strengthens us."  
 
"Armor" is accompanied by a newly released music video which was written, directed and produced by Washington, DC-based filmmaker Kennard Blackwell. Starring martial artist and actress Jackie SJ Kim, the cinematic clip depicts a powerful juxtaposition of heavenly and earthly realities.   
 
"When we approached him about the video, Kennard had been reading C.S. Lewis' The Chronicles of Narnia to his daughter, so that series provided much of the inspiration for the 'Armor' visual," Seth Ready shares. "Throughout the video, a young lady receives anonymous notes containing false statements about her which are increasingly pointing her to destruction. We soon find out that there are dark figures (the Enemy) behind the notes. In contrast, Nirva and I are shown as heavenly messengers encouraging the young lady to put on the armor of God to overcome these dark figures and the lies they are telling her. She eventually does just that and is victorious over the Enemy." 
Seth & Nirva - "Armor" Official Music Video
Now based in Virginia, where Nirva Ready serves as an instructor at Liberty University, the couple also continue to co-host the Freemind Podcast. Since its launch in 2018, the podcast has released more than 100 episodes addressing cultural hot-button issues from a biblical perspective. Featured guests have included pro-life advocate Abby Johnson; author, speaker and Moody Bible Institute professor Dr. Christopher Yuan; author, speaker and former atheist Mary Jo Sharp; and John Stonestreet, president of the Colson Center for Christian Worldview, among numerous others. 
Known for delivering worshipful, vertical songs that blend pop, neo-soul and gospel influences, Seth & Nirva are each extraordinary artists in their own right. Nirva was a vocalist in TobyMac's Diverse City Band for over a decade, while Seth served as a backing vocalist for some of Christian music's leading names, including Kirk Franklin, Chris Tomlin, Donnie McClurkin and CeCe Winans. The duo's 2014 debut, I Need You, was followed by 2016's Never Alone. The latter project is highlighted by the racial reconciliation anthem "Brother" (feat. TobyMac), its message continuing to open doors for the couple to sing and speak on the subject at churches and conferences throughout the US and abroad. In 2020, Seth & Nirva released One Voice, a 13-track collection of music and spoken-word vignettes further addressing such topics as racial reconciliation and apologetics.     
For more information, visit turningpointpr.com or sethandnirva.com and follow the duo on Instagram.