Trending News

|

February 16, 2016 08:49 EST
Samsung Galaxy View Tablet Specs, News: Price Drops By $150, Android Marshmallow To Be Upgraded?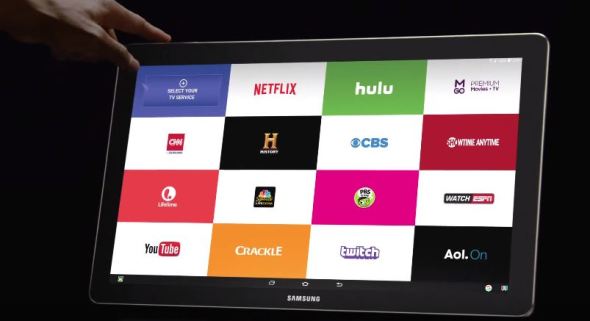 Samsung's Galaxy View tablet which was launched in November has dropped its price down to $449 over at Amazon. That's a hundred and fifty dollars lower than its original price. 
According to Tech Buffalo, the massive tablet might have been too expensive for some that's why they had to drop it down to $499 at first. Look and behold, the price have been dropped by $50 more just a couple of month later.
A reason why the new tablet is not selling is because tablets can survive longer in terms of app compatibility compared to mobile phones. People don't really have to buy new tablets every now and then. Also, the features of the Galaxy View tablet lacks the innovation that a new tablet should possess in order to make people throw away their old stuff and get a new one.
The massive tablet has an 18.4-inch TFT LCD touchscreen display with a 1920 x 1080 pixel resolution. The device is running by an octa-core Exynos 7580 chip clocked at 1.6GHz which is supplemented with a 2 GB of RAM. As for the internal storage, the deviced has 32GB of memory space and can still be expanded by up to 128 GB via its microSD card slot.
There is still no updates regard the Android Marshmallow upgrade of the tablet. Samsung is doing its best to sell their new mega tablet. Despite the extremely high price, the product still has something to brag about to all consumers. Samsung said the product has an "immersive viewing experience in a portable design that lets you take in every moment - from any room in the house."