In the Spotlight

|

September 22, 2015 04:36 EDT
Ryan Stevenson Gets Life Changing 'Fresh Start' From TobyMac; Singer Parallels Saving Lives & Souls as Former Paramedic [INTERVIEW]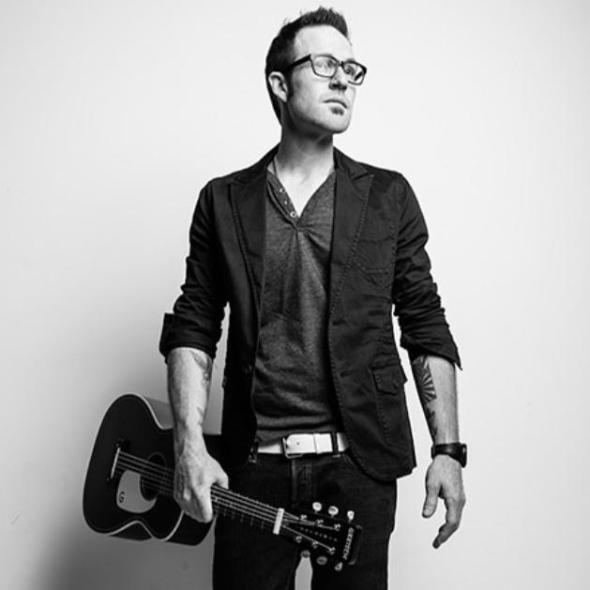 Christian artist Ryan Stevenson just released his first album full length album, Restart, on TobyMac's Gotee Records, and the singer shared his thoughts on working with a legend, God's grace, and being a paramedic. 
BREATHEcast: The name of your album is Fresh Start because it is almost like a new lease of life for you. How has this "Fresh Start" provided clarity and a focus for your life, career, and relationships?
Ryan Stevenson: This song in particular has a special meaning to me because of what I've sensed the Lord doing in my life. I feel like I've stepped into a new season with the Lord. I don't feel like I'm starting over, but rather beginning a fresh new adventure! This record; these songs; the heart behind it all is 100% birthed from just coming into a new understanding of His grace. Lamentations says, "His mercies are new every morning." I walked through some serious fire over the last several years, but the growth from that has been profound. I believe He gives us fresh starts and clean slates moment by moment. I feel like I see and think most clearly when I'm just being obedient unto the Lord-which ends up impacting every relationship in my life.
BC: I read your testimony about the woman you helped revive and the funds she provided afterwards. Do all of these songs come from these life-changing situations, and do you see every scenario as a potential song that may be therapeutic in the future?
RS: What an amazing event! Since I like to write about REAL LIFE, much of the inspiration for my songwriting comes from many years spent working as a paramedic, managing a frontline 911 ambulances on the streets. It's easy for me to write about the human condition, because I lived inside people's trauma! That job changed my life, and gave me a tremendous sensitivity for life and people! I don't know that I see every scenario as a potential song; I think I find the perspective inside the scenario and write about the Hope found inside the midst of our storms.
BC: Can you draw any parallels between being a paramedic and an artist? Something that comes to mind is one helps saves lives, the other helps saves souls. Can you expand on that maybe?
RS: Haha! I get asked that a lot. We are all just people, and we all go through tough situations both physically and spiritually. It was an amazing experience to spend years on an ambulance, intervening with medicine to save lives. Now, it's just as fulfilling to see my music impact people to the point that their spirits come to life, and they get spiritually healthy. There's nothing more amazing to witness than dead people coming to life, both physically and spiritually!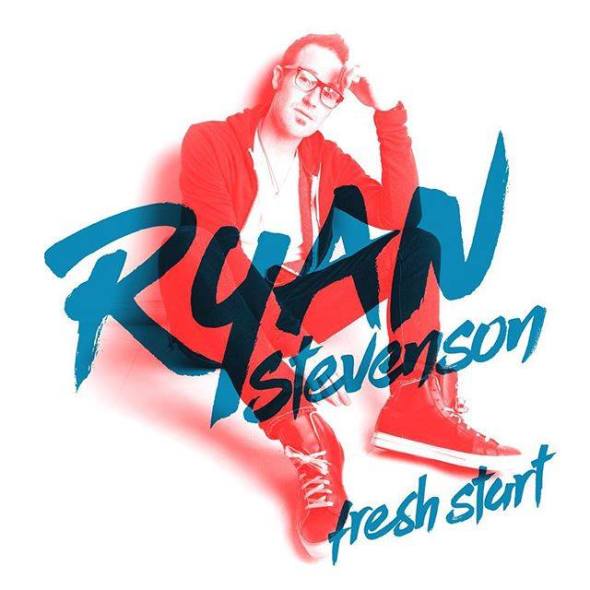 BC: Which one of these songs really hit home for you, and is there a particular scripture that helped inspire the track?
RS: Every song on this record hits home in a big way. Each song is a theme you'd find in my life. If I had to pick one song that gets me every time, it's a song called "Give it all Away." A huge battle in my life is extreme insecurity, and struggling with TRUSTING GOD. I feel like I have a vicious pattern of trying to trust Him, but then taking it back when I think He's not doing what I thought He'd do. This song is my heart's cry. I want to be able to daily come to a place in my heart where I can "Give it All Away" and trust Him with every detail of my life!
BC: What does it mean to you to have someone such as TobyMac put their faith in you as an artist?
RS: Toby has changed my life! In all senses of that phrase...The fact that Toby took me into his family, and believes in me, has changed the course of my life. It's changed my family. Toby has such a beautiful heart, and is a true giver-a servant. He's inspired me and impacted the way I live.
BC: What are your expectations for this record, and what would you like people to get out of its message?
RS: I don't know that I have expectations, but I have hopes! This record is truly my "loaves & fish" and I would love nothing more than to see the Lord multiply it to feed the multitudes. I pray that people's hearts are nourished and impacted with the Truth that we are accepted by God; that the Cross was enough; that we are not separated from Him; that Jesus came to us and bridged the void! I want these songs to help people encounter the presence of God.

BC: Do you feel that music is a powerful tool for evangelism?
RS: I do! It's very powerful. But more powerful than any music, is the simple ability to just engage in authentic relationship with people. I've learned that rather than looking at people as a potential evangelism target, my heart has changed, and I'm starting to view people as "made in His image," inviting them to come walk with me. We're all invited into relationship with Father, Son & Holy Spirit; we just have to authentically demonstrate it through relationship with people. I feel like that's where true evangelism takes place.

BC: What would you say to someone who may be in the worst bad patch of their lives? How do we stay focused on God's truths and grace when we feel like he has left us?
RS: I would say "TRUST". We are not capable of seeing what the Lord sees; we don't know what's around the next bend. It's in the pain and uncertainty that He prunes us! He is incapable of overlooking us or forgetting about us, because He is ultimate Love! We naturally doubt, especially in hard times. I've learned that we will only trust God to the degree that we know Him; and we'll never trust Him if we don't believe that He is good! The Truth is "He never leaves or forsakes us." The Truth is "He causes all things to work together for good." The Truth is that "He has a plan for you."
BC: According to your bio you are a fan of 'The Shack' and 'The Ragamuffin Gospel.' What are some other books that have impacted your life in major ways whether spiritually or emotionally?
RS: There's another book by Wm. Paul Young ("The Shack") called "Crossroads" that's amazing. I also like "New Morning Mercies" by Paul David Tripp.
@ryansmusic
www.goteerecords.com