Artists

|

June 07, 2018 12:07 EDT
Rhett Walker Band Releases New Single "Like Your Father Does," Announces New Tour Dates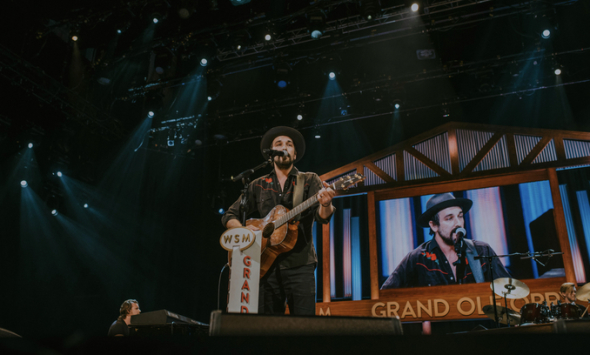 Recently reunited rock band Rhett Walker Band has just released their latest single "Like Your Father Does," marking the second cut from the upcoming self-titled EP Rhett Walker Band releasing on Aug. 10. The new song follows the EP's first single "Say Hello," which debuted in April together with a highly engaging music video.
Rhett Walker Band was honored to debut "Like Your Father Does" live on stage at Nashville's Grand Ole Opry last Friday, becoming the band's tenth time to perform on the iconic stage. To stream or download the new single, or to pre-order the Rhett Walker Band EP and receive both of the album's singles immediately, click here.
Rhett Walker Band recently announced that they will perform during Nashville's biggest music festival, CMA Music Fest. The band is scheduled to perform on Sunday, June 10, during the Gospel Brunch, an event hosted by Spotify which will be held at one of Nashville's newest venues, country singer Blake Shelton's Ole Red. "Like Your Father Does" was also just added to the Ole Red Spotify playlist. More details are available here.
Recently, it was also announced that Rhett Walker Band will join 7eventh Time Down on their "I Have Decided Tour," along with fellow special guests OBB. The tour will kick off this fall and dates will be announced in the coming weeks.
Rhett Walker Band has previously released two albums, Come To The River in 2012 and 2014's Here's To The Ones. The band was nominated for a Grammy for their single "When Mercy Found Me," and are also three-time Dove Award nominees for New Artist of the Year, Rock/Contemporary Album of the Year and Rock/Contemporary Song of the Year.
For the latest news on Rhett Walker Band and their music and tour dates, stay tuned at BREATHEcast and visit their official website and follow the band on social media at Facebook, Twitter, Instagram, and YouTube.