Trending News

|

September 16, 2016 04:13 EDT
Raspberry Pi News & Update: When Is The Starter Kit Coming Out In The U.S.?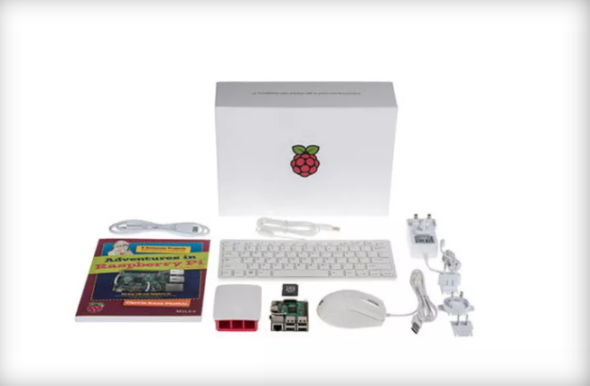 The Raspberry Pi has been in the news lately after it was announced that it already shipped 10 million units since its launch four and a half years ago.
To celebrate that milestone, the company is releasing the Raspberry Pi Starter Kit, which include:
- A Raspberry Pi 3 Model B
- An 8GB NOOBS SD card
- An official 2.5A multi-region power supply
- An official 1m HDMI cable
- An optical mouse and a keyboard with high-quality scissor-switch action
- A copy of Adventures in Raspberry Pi Foundation Edition
- Official case
The Raspberry Pi Starter Kit also comes with a special white box designed by Kinneir Dufort.
"This is an unashamedly premium product: the latest Raspberry Pi, official accessories, the best USB peripherals we could find, and a copy of the highest-rated Raspberry Pi book," the blog said.
Those in the UK are quite lucky to be getting their hands first on the device.
For now, however, there's no news on when the Raspberry Pi Starter Kit will be launched in the US. The blog site said that it will be coming out "over the next few weeks" and the rest of the world by ordering online through the company's partners element 14 and RS Components.
As to the price, Tech Radar said in a news article that it will be launched for about $160 in the US or will run about $210 in Australia. It also said that pre-orders may be available this coming Sept. 16 since all units have been sold out.