BC News

|

August 05, 2022 01:25 EDT
Randy Weston + Judah Band's Made For This, available now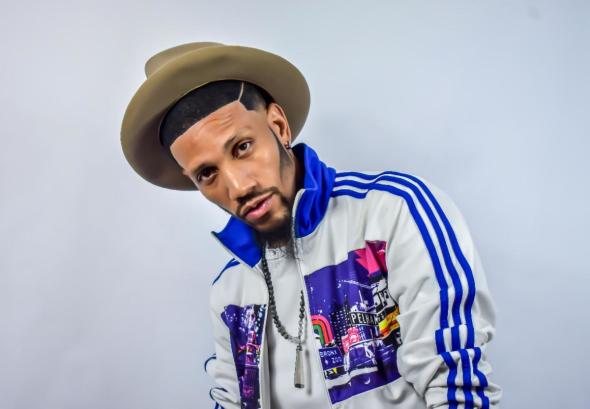 Randy Weston & Judah Band are known for edgy, life-changing music, and Made for This does not disappoint. Listeners will hear elements of gospel, hymns, funk, and soul music throughout the project. The overarching theme is that we are blessed and built for whatever is going on in our lives. The brand-new album Made For This is available now wherever music is sold and streamed.
After Randy and Judah Band completed a 30-day Gospel Fast, the books of Matthew, Mark, Luke, and John provided the album's needed inspiration. This album returns to Randy's roots when "the Gospel was the Gospel."  Randy considers himself a "Bearer of the Gospel," not just a musician. Although uniquely presented, this album is "true to our authentic sound, but lets people experience a new aspect of what we do." Whether you are shouting on "For My Good" featuring Bishop S.Y. Younger or in total worship during "Bless Your Name" featuring VaShawn Mitchell, Made for This provides spiritual empowerment at every level. Randy reminds us that the album's goal is "to win the fish assigned to me. We are all called to be fishers of men, and I want to ensure that I secure my assigned fish [souls]." 
When asked how his battle with cancer impacted his new music, Randy says, "it changed my music, ministry, and life. It allowed God an opportunity to show me the realities of myself. Often, we forget about the source because we are so focused on creating the music and doing the work. My battle was a hard reset which blessed me with the ability to return to a very pure place and reminded me of why I do what I do." 
Randy is using this album to remind listeners that whoever they are, wherever they are, whatever they are doing, if aligned with the will of God, then they were made for this moment. Anyone currently going through a battle or any other life challenge, remember that the same God we shouted about and praised yesterday is also working out the current situation. "Your birth was God's solution to a problem here on Earth, and you are needed."
For more information on Randy Weston + Judah Band follow @Judah_Band on social media.