In the news

|

September 12, 2017 01:03 EDT
Planetshakers Band Releases 'Legacy' CD/DVD; Launches U.S. Tour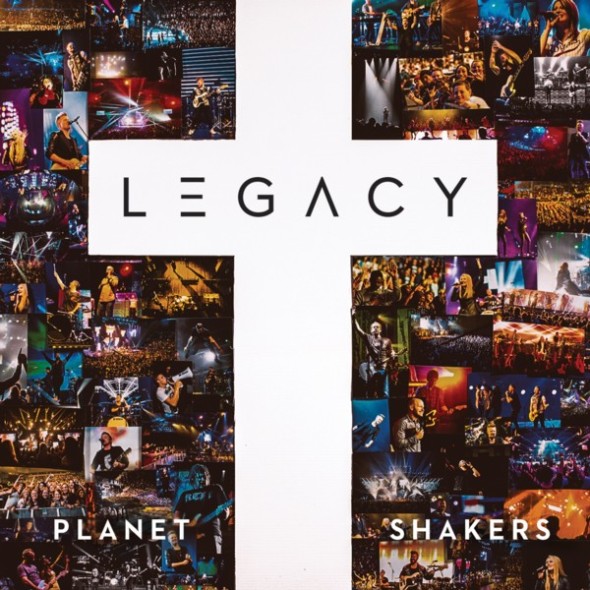 Capturing the live praise and worship heard at Planetshakers' conference held this past April in its home-city of Melbourne, Australia and at gatherings attended by tens of thousands in Manila, the Philippines, and Kuala Lumpur, Malaysia, Planetshakers Band releases its Legacy CD / DVD Sept. 15 from Integrity Music. The new 12-song recording and 10-track DVD is available for pre-order now at iTunes, Amazon.com and Christianbook.com.
In addition to the audio tracks and corresponding videos from Planetshakers' acclaimed Legacy Part 1: Alive Again and Legacy Part 2: Passion EPs, Legacy includes four additional tracks recorded live in Melbourne with 20,000 worshipers: "Through It All," "Be My Vision," "Here's My Life" and "A Love I Know." The project features worship leaders Sam Evans, Joth Hunt (who also produced and mixed the album), Rudy and Chelsi Nikkerud and vocalists BJ Pridham and Aimee Evans among others.
Legacy follows a long line of critically acclaimed recordings from Planetshakers Band, including two 2016 releases that received GMA Dove Award nominations this year. In addition to Long Form Video Of The Year for Overflow, Planetshakers is nominated for Spanish Language Album Of The Year for Sé Quién Eres Tú featuring the Colombian ministry Su Presencia. (The 48th Annual GMA Dove Awards will be held Oct. 17 in Nashville.)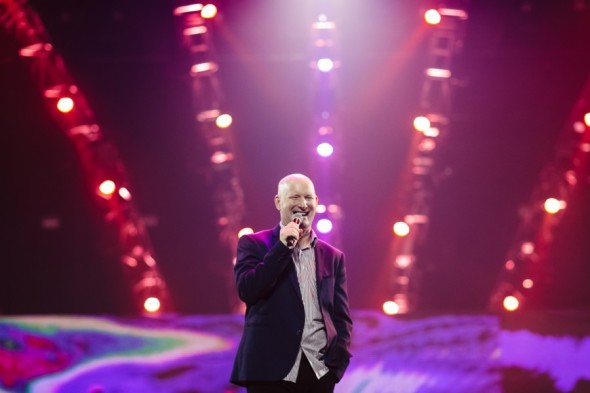 Beyond the awards and accolades, Planetshakers Senior Pastor Russell Evans underscores that the legacy of the ministry is about transforming lives. "If people get in the presence of God and they encounter Him, He can give them a dream for their life," he says. "Then, out of that, they go and change their world."
In addition to the Legacy CD/DVD, a digital deluxe version and a songbook, Planetshakers Band will release a Spanish-language version of the album, Legado, in November, marking the band's third Spanish album.
See below for the full Legacy CD/DVD track listing:
CD:                                                                                        
01 Alive Again (Live In Manila)                                              
02 Through It All (Live In Melbourne)                                    
03 Prophesy (Live In Melbourne)                                          
04 We Speak Life (Live In Melbourne)                                  
05 Be My Vision (Live In Melbourne)                                    
06 Here's My Life (Live In Melbourne)                                  
07 You Call Me Beautiful (Live In Melbourne)                      
08 Passion (Live In Melbourne)                                            
09 Drawing Closer (Live In Kuala Lumpur)                           
10 A Love I Know (Live In Melbourne)                                  
11 All On The Altar (Live In Kuala Lumpur)
12 You Are Here (Live In Manila)
DVD:
01 Alive Again
02 Through It All
03 Prophesy
04 We Speak Life
05 You Call Me Beautiful
06 A Love I Know
07 Passion
08 Drawing Closer
09 Here's My Life
10 Be My Vision
Recently sharing the new music from Legacy along with favorites like "The Anthem," "Endless Praise" and "Nothing Is Impossible" throughout Europe, Planetshakers Band launches its tour of the US and Mexico in conjunction with the new album. The full tour itinerary can be seen at https://www.planetshakers.com/music/#tours, and the US tour events include:
Sept.15, Harrisburg, PA; Supernatural Life Conference
Sept. 17, San Antonio, TX; Cornerstone Church
Sept. 20, Victoria, TX; Faith Family Church
Sept. 22-23, Austin, TX; Planetshakers Church Austin
Sept. 26, Dallas, TX; Christ For The Nations Institute
Sept. 28-29, Tulsa, OK; Oral Roberts University
Oct. 1, Columbus, OH; World Harvest Church
Oct. 4, Chicago, IL; New Life Covenant Church
Oct. 6, Minneapolis, MN; Living Word Christian Center
Oct. 8, Tampa, FL; River At Tampa Bay Church
Oct. 10, Lincoln, NE; Christ Place Church
For more information, visit Planetshakers.com.