Artists

|

August 14, 2015 03:09 EDT
Pillar's 'One Love Revolution' Sounds Like a Band Charged Up and Ready for War [REVIEW]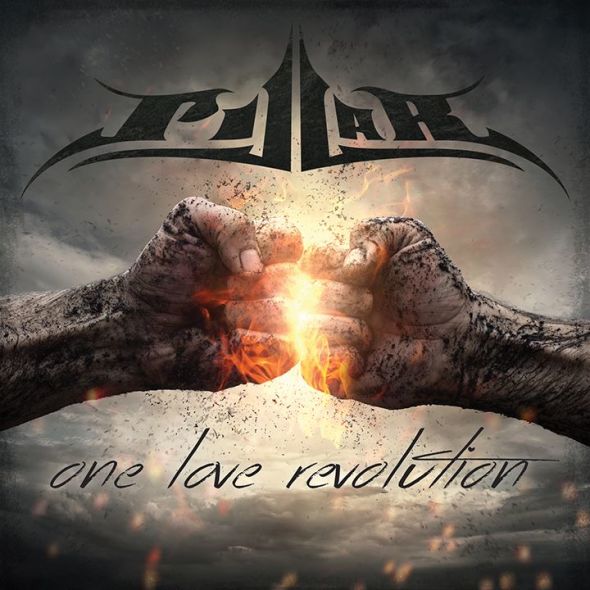 Christian hard rock band Pillar is gearing up to release their new album One Love Revolution next week on August 18th at Lifeway Bookstores and digitally on August 21. BREATHEcast had the chance to hear the album first, and the consensus is, Pillar is back with a vengeance.
The album opens with Pillar's title track "One Love Revolution" and from the get go vocalist Rob Beckley has a bit of that old singing rap flow back. In our interview with him he stated this song was meant to be a big anthem to unite people in fighting to spread the love of Jesus. This song definitely embodies that goal with an uplifting message and plenty of fist pumping guitars soaring throughout.
"Disconnect" as Rob explained is about disconnecting from social media. The song conveys technology in almost a metaphorical way as it can also be in the realm of the spiritual. Something to note is this is one of Pillar's heaviest songs and features a lot of awesome screaming at the end.
"Nails" rips right in with gritty guitars before calming into a lighter verse. The track then explodes right back into the chorus of "Everyday I put another nail into my coffin...I don't care because I'm the one swinging" before breaking into the anthemic "woah-ohs." The song closes out by taking the listener into the power of God and his ability to bring us to life when we are left for dead.
Skipping past solid rockers "We Ride" and "Shooting Star" we land on Pillar's first slow track, "Unafraid." The title gives away the focus of the song, but the message is clear, "be unafraid" and "be unashamed" of the scars we have left on us. With God's help we are all overcomers in his grace.
"Ember of Hope" is a rocking instrumental that flows right into "Paratrooper" which feels like part two to Fireproof's "Echelon." Beckley is full on back on "emcee" mode as he uses some of his signature army vocabulary to represent a battle of the spiritual world and soldiers for Christ. Again, they hit the nail on the head with an anthem, "1, 2, 3, 4, everybody put your hands in the sky, we're stepping into battle with our heads held high."
"Embrace the Chaos" is another fight song that makes way for the heavy "Lion Leads the Way." In this case, the "lion" is God and He's paving the way for us in battle.
"More Alive" is the second ballad of the album and continues the softer pace into the next track, "Don't Cry Forever." The latter of the two is such a gripping song. "Don't Cry Forever" features Pillar at their most emotional and vulnerable sounding. "Don't cry forever cause it's not the end of the story/ It's just the beginning, and now more than ever we have a chance to begin again and rewrite our history."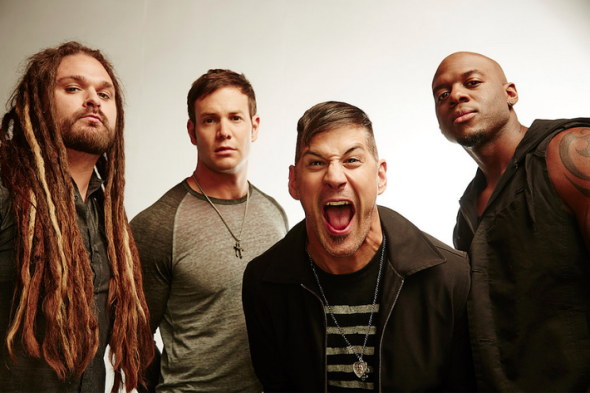 The album rounds out with two bonus tracks, one for Lifeway ("Fall to Foe") and one for the digital bonus ("A Season"). "Fall to Foe" is the bigger star of the two, and musically is more gritty and powerful. Pillar is super aggressive on this track, everything hits hard. "I will not fail, I will not fall, I know that I will have it all/You may bend me but you never will break me" Rob yells out.
The entire album hits home on the theme of the "One Love Revolution" being a huge battle for God's love. Forces from every angle can attack Christians, just like an army can have bullets raining down on them from all over. In warfare the soldiers are on their toes standing up united as one to brave the danger, and that is what Pillar is trying to convey. Never back down from the enemy, there is victory in Jesus, persevere onto the revolution of love.
Musically, the band is as tight and heavy as ever. Every member is on point blending dark tones with positive lyrics to create something of a controlled chaos of sound. For a band that has spent sometime apart over the last eight years or so, they have not missed a beat.
Pre-order the album here.
Be sure to check out our two interviews with Rob Beckley, part one about the new album and independence here and part two about Pillar's evangelism through music.