Music Videos

|

September 20, 2021 12:12 EDT
Songwriter, Worship Leader Patrick Mayberry Releases Debut Music Video 'Holy Spirit Come'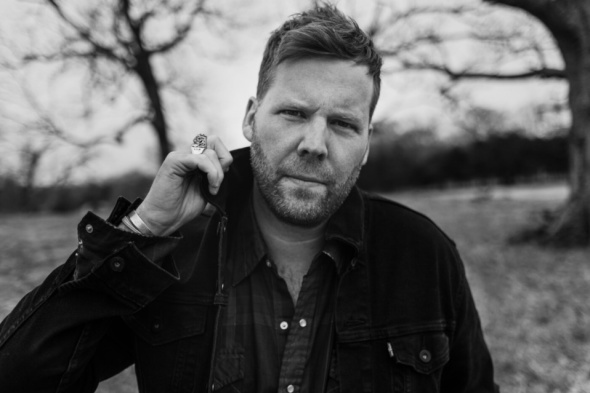 Singer, songwriter and worship leader Patrick Mayberry releases his debut Centricity Music concept music video and Air1-premiered, "Holy Spirit Come." 
Patrick Mayberry's "Holy Spirit Come" video was directed by Elliott Eicheldinger, produced by Joshua Wurzelbacher and features James Duke on guitar, Bede Benjamin-Korporaal on piano, Dan Mackenzie on Bass and Tucker Wilson on Drums.
"This is one track you we have been waiting for, and one you will be playing on repeat as you sing the words O Holy Spirit come!" exclaims Air1. "'Holy Spirit Come' is a high-energy invitation for the presence of God to dwell among the Church," adds Worship Leader.
Lyrics:
Come like a flood
Like a fire
Holy Spirit
Fall in this place
Fill our hearts
O Holy Spirit come
(From Holy Spirit Come" Chorus)
Crafting songs steeped in community and with language meant to inspire a wide spectrum of worshippers to join in a heavenward chorus.
Singer/songwriter Patrick Mayberry first fell in love with worship music at a Passion conference in 2006. Signed to Centricity Publishing as a writer since 2018, the Cookeville, Tenn. native has penned songs recorded by North Point Worship, David Leonard, Mack Brock, David Dunn, Jonny Diaz, Joel Vaughn and Chris Renzema, among others. In addition, he's garnered sync placements with T-Mobile, NBA, the "TODAY" show and more. To date, Mayberry has released two EPs independently with 2018's Joy and 2019's Live In My Living Room, the latter of which he partnered with Centricity Music to re-release in 2020. His debut single, "Breakthrough Miracle Power"—co-written with Hillsong Young & Free's Bede Benjamin-Korporaal and Passion Music's Kristian Stanfill—serves as Mayberry's official introduction as an artist with Centricity Music. Mayberry, his wife Jenny, and their four children recently relocated from Chicago to Franklin, Tenn., where he now remotely serves as Executive Producer of Worship for Chicago's Soul City Church.