Interviews

|

January 18, 2019 01:37 EST
Pat Boone on wife Shirley's death: I'm full of tears now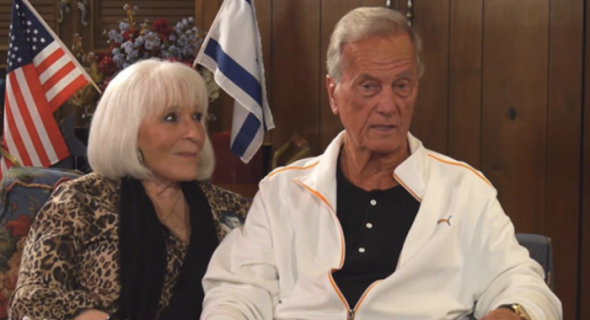 Music icon and outspoken Christian Pat Boone lost his wife of 65 years this month and is now breaking his silence over his great loss.
Shirley Boone died Friday, Jan. 11 at age 84 while in hospice, surrounded by her family. Boone and his daughter, Debby, are organizing two memorials services to celebrate her life both in California and Nashville.
"I'm full of tears now. I lost not only my wife but my best friend. We're not going to have a funeral. We're going to have two memorial services, which we are planning now," the entertainer emotionally told RadarOnline.com.
Boone shared that the family is still unsure where exactly they will host these services but one might be at their church in California. 
Please click here to read the rest of the full story on CP.