Reviews

|

March 13, 2015 04:09 EDT
'Passion: Even So Come' Unites Talents of Crowder, Chris Tomlin, Matt Redman, & Others with the Energy of 30,000 Students [REVIEW]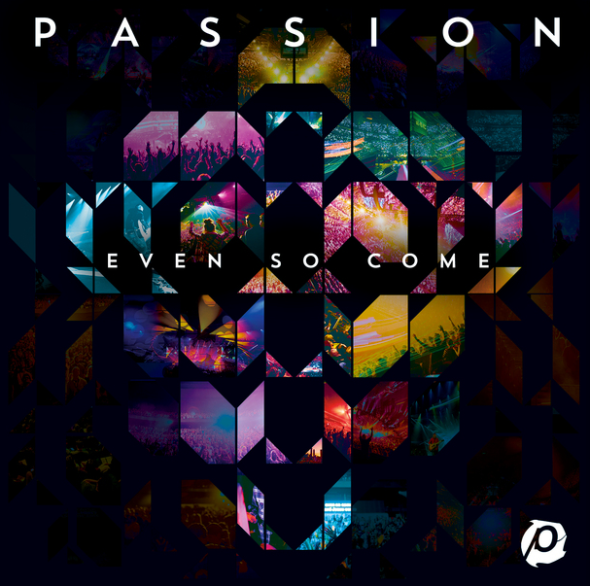 Worship music is something that is integral to the body of the church and bringing God's people into the throne room of his presence. The experience of praising God is often emotional, powerful, and most definitely passionate, which is why the appropriately named Passion Music series continues to deliver awesome soul baring songs for God's people.
Passion: Even So will be released on March 17 and features amazing contributions from mega worship artists Chris Tomlin, Matt Redman, and Crowder along with the talents of Kristian Stanfill, Christy Nockels, Melodie Malone, and Brett Younker.
Even So Come switches back and force between the more worshipful ballads of Tomlin, the more upbeat "Wonder" by Crowder, and the EDM and pulsing "The Way" by Younker.
One of the more powerful tracks on the album is the beautifully sung "My Anchor" by Nockels who belts out the lyrics of the chorus' - "You're my anchor forever, my shelter from the storm...you're the rock I stand on."
The deluxe edition of the album includes some classic tracks that really showcase some of the artists' best work. Songs such as "We Fall Down" (Tomlin), "The Heart of Worship" (Redman), "It is Well" (Stanfill), and the always-incredible "How He Love Us" (Crowder) have become staples of these artist and even churches. The coolest part about these songs is the entire crowd is able to chime in on singing along and add this giant choir effect to the recording, which ushers in the power of worship.
The music of the Passion Conferences have been releasing almost yearly since 97, and the albums have not lost any of their holy power as each record is filled with songs to bring people closer God. Building off of last years' incredible Passion: Take It All album, Even So continues the movement.
The album perfectly encapsulates the energy of the 30,000 plus college students in attendance while also controlling the unified talents and soul baring performances of the worshippers on stage.
Be sure to pick up Passion: Even So on March 17 online or in stores. Also be sure to clear some quiet time in your day to dedicate for this album where you can lift your hands and praise along.
Passion: Even So Come
1. Even So Come (featuring Chris Tomlin)
2. Shout Hosanna (featuring Kristian Stanfill)
3. Forever (featuring Melodie Malone)
4. Lift Your Head Weary Sinner (Chains) (featuring Crowder)
5. Draw Near (featuring Kristian Stanfill)
6. The Saving One (featuring Chris Tomlin)
7. The Awesome God You Are (featuring Matt Redman)
8. My Anchor (featuring Christy Nockels)
9. Wonder (featuring Crowder)
10. The Way (featuring Brett Younker)
11. You Found Me (featuring Kristian Stanfill)
12. The Cross of Christ (featuring Chris Tomlin)
 Deluxe Edition Only:
13. We Fall Down (featuring Chris Tomlin)
14. The Heart Of Worship (featuring Matt Redman)
15. It Is Well (featuring Kristian Stanfill)
16. How He Loves (featuring Crowder)
17. The Heart of Worship (featuring Matt Redman) (Video)
18. How He Loves (featuring Crowder) (Video)