Inspirations

|

January 27, 2015 12:07 EST
Passion and Kristian Stanfill Join International Speakers Luis Palau & Francis Chan For 4 Free Events in NYC [VIDEO]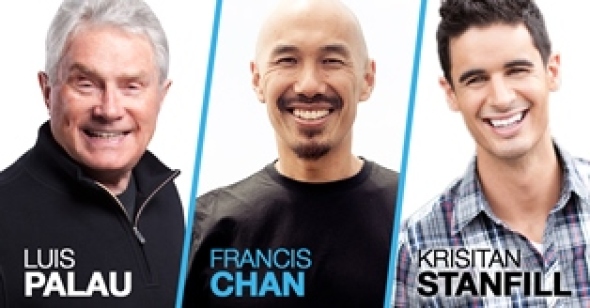 Worship band Passion and Kristian Stanfill partnered with international evangelist Luis Palau and speaker Francis Chan for RE:NEW. An event created to help strengthen, build up their faith, grow their commitment to the local church, and reinforce the vital work being accomplished by churches in the New York City fro 2015.
The free conference series will take place over four nights at several locations around the New York City metro area. It will begin in Wayne, New Jersey (February 10), then travel to the Bronx (February 11), Manhattan (February 12), and conclude in Brooklyn (February 13). Each night will begin at 7:00 P.M. and is a free-ticketed event for all.
You can reserve your tickets by visiting www.nycityfest.org/renew.
Each night of the conference will include teaching from Palau and Chan, both of whom have spoken with millions of people around the globe about the importance of the Gospel and written several best-selling books, including Palau's 'Out of the Desert' and Chan's 'Crazy Love.' Kristian Stanfill and the band Passion will lead each night in worship. Their music includes popular songs like "In Christ Alone" and "One Thing Remains."
RE:NEW is part of NY CityServe & CityFest, a movement being led by the Luis Palau Association to help unite churches, organizations, and believers to serve New York City and proclaim the Good News. The movement includes a large-scale collaborative service component involving hundreds of churches and organizations, as well as an evangelism component including hundreds of outreach events across the Tri-State Area.
For more information and to register for RE:NEW, visit www.nycityfest.org/renew. For more information about NY CityServe & CityFest, visit www.nycityserve.org.
For more information, please contact: Levi Park, 503.475.9440
- Luis Palau Association, ASSIST News Service