Interviews

|

May 03, 2021 03:30 EDT
Netflix's movie 'A Week Away' features music by Christian icons: Amy Grant, Steven Curtis Chapman, Michael W. Smith, for King and Country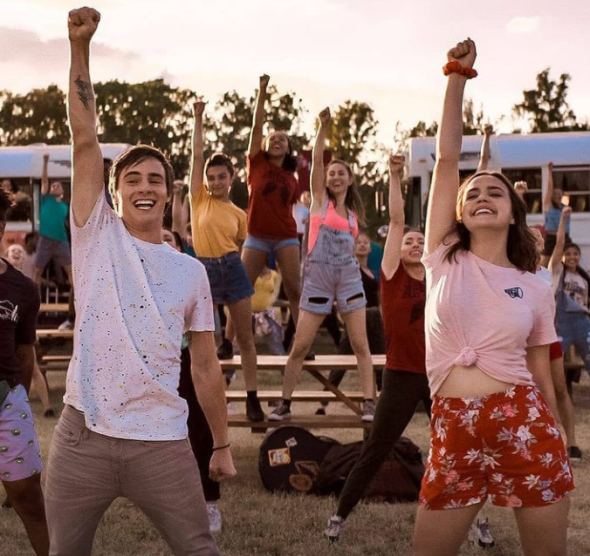 Netflix's Christian movie, A Week Away, now has witnessed millions of streams for its newly released hit soundtrack. A Week Away stars Bailee Madison and Kevin Quinn, former Disney Channel and current Hallmark Channel stars. The film's soundtrack features hits from the famed icons of the Christian music industry, including "Baby, Baby" (Amy Grant), "Great Adventure" and "Dive (Steven Curtis Chapman), "Place in this World" (Michael W. Smith), "Big House" (Audio Adrenaline), "Awesome God" (Rich Mullins), and "God Only Knows" (for KING & COUNTRY).
CCMmagazine.com interviewed Steven Curtis Chapman exclusively about his thoughts and inspirations with his original works being featured in a major Netflix movie. Tune in for more exclusive interviews from the artists on A Week Away.
Read all about the inspiring conversation between Steven Curtis Chapman and CCMmagazine here.
"I'm really excited to be a part of a brand new film called "A Week Away" coming out on Netflix on March 26th! The movie features a very cool collection of music, including reimagined versions of my songs Dive and The Great Adventure (and when you watch the movie, watch close because you might see a little cameo of someone you know.) Click the link in my bio to listen to the full soundtrack that was released today!" - Steven Curtis Chapman, Instagram