Events

|

November 23, 2021 10:31 EST
Nashville Christian Songwriters welcomes iconic publisher Randy Cox to staff as an exclusive songwriting mentor and coach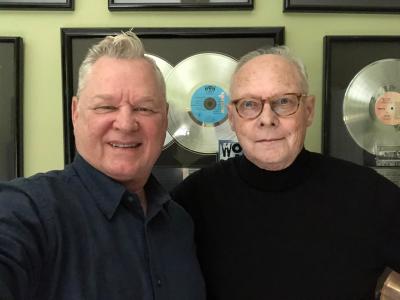 NASHVILLE, Tenn. – Nashville Christian Songwriters (NCS), a coaching and resource company dedicated to empowering Christian songwriters worldwide, is thrilled to announce the addition of iconic music publisher Randy Cox to its staff as an exclusive songwriting mentor and coach.
Cox will hit the ground running with NCS in early December as he joins John Chisum, Founder and President of Nashville Christian Songwriters, and Robert Till, Nashville Christian Songwriters Vice President, as a presenter at the organization's popular online workshop, "God Gave Me A Song... Now What?"
The 3-hour online workshop, which is geared toward helping aspiring songwriters understand the process involved in writing and releasing original music effectively, is scheduled for Saturday, December 4, 2021. Cox will bring a powerful new element to the mix as he shares from his four decades of publishing success.
To sign up for the "God Gave Me A Song... Now What?" online workshop, click here.
With 40 years of music publishing experience, Cox has published songs that have appeared on over 80,000,000 recordings, including many Dove and/or Grammy winning artists, such as Bill Gaither, Michael W. Smith, Amy Grant, Rich Mullins, Steven Curtis Chapman, The Imperials, Sandi Patty, Point of Grace, Barbra Streisand, Barbara Mandrell, Gladys Knight, and many others.
As a founding partner and publisher with Meadowgreen Music, Cox signed and developed the songwriting careers of major Christian music songwriters including Michael W. Smith, Rich Mullins, Gary Chapman, Lowell Alexander, and published many well-known songs, including "How Majestic Is Your Name," "Holy Ground," "Great Is The Lord," "Friends," "Thy Word," "Via Dolorosa," and "Was It A Morning LIke This."
"I am thoroughly honored to join NCS as a coach, starting with the December 4th workshop," says Cox. "I've admired their work to encourage, engage and develop songwriters everywhere. John and Robert are first-rate song guys that love the songs and the people who create them. At the heart of all of us is the love of God; the reason we do what we do is for the Kingdom. It's a true joy to help songwriters grow into all they can be."
"I am both thankful and excited that Randy Cox is joining our Nashville Christian Songwriters coaching team," says NCS VP Robert Till. "Over the years, he has made lasting contributions as a publisher and writer. I look forward to working with Randy to see an even greater impact on our songwriters and their songs." 
"Randy was already an iconic publisher when I came to Nashville in the mid-1980s," adds NCS Founder and President John Chisum. "None of us knew how far his songwriters like Steven Curtis Chapman, Gary Chapman, Rich Mullins, Michael W. Smith, and many others, would go, but their enduring work validates his creativity and leadership. To think that we get to add him to our roster as an exclusive song coach for our songwriters is nothing short of amazing and we look forward to many years of working together!"
To learn more about Nashville Christian Songwriters and "God Gave Me A Song... Now What?" workshop, click here.