Good Talks

|

August 28, 2015 04:13 EDT
Master Reporter Gay Talese Says 'Fair-Mindedness' is Key to Faith & Links 19th Century Italian Civil War to Today's Catholics [INTERVIEW 2]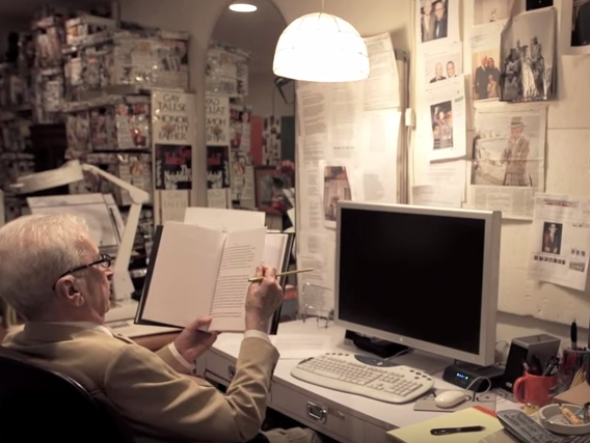 Perhaps one of the most intricate and yet overlooked aspects of creating a story is setting the scene in a manner to coax readers in. A good book offers an array of colors, sights, sounds, and places set out like a painter's palette looking to create a Monet on canvas. This style in itself is usually allocated to the thralls of great fictional works and classics that never fail to hold back development of a person, place, or thing. However, in the rarest of instances, someone will decide to escape from the constraints of the traditional, and step outside the box of what's expected. Gay Talese is that man, and he does it because of some divine inspiration.
Talese is a journalist, but not in the traditional formulaic way as people in media are taught. Talese is that artist with a bounty of paints and an easel looking to turn real people into characters in a novel.
His story begins in 1932 as he was born into a very Catholic Italian family in Ocean City, New Jersey. His father had immigrated from the gorgeous mountainous regions of Calabria, Southern Italy, while his mother was born of Italian immigrants in Brooklyn.
It is here where Talese turned the interview to a history lecture, and proceeded to take his ancestral roots as deep as his love for good prose.
He explained that Spain became the dominant force of Southern Italy, from Naples down to Sicily, at the same time of the Spanish conquest of South America and North America. The king and queen were also sending other unnamed explorers to indoctrinate Italians to the Spanish Catholic faith. They were infusing southern Italians with their brand of Catholicism from 1500s until about 1865 when the Risorgimento "Resurgence" happened.
During this period, the Northern Italians lead by General Garibaldi, went into the South to fight and unify the country into one Italian Kingdom. It was in similar fashion to the American Civil war in that the North and South waged war against each other.
"In the south you had very strong mystic Catholicism that controlled the will and the mind of the people," said Talese, referencing where his family's faith originated. "I'll tell you why I bring this up...[Southern Italy] was a very strong Catholic barricade of strong religiosity that censored scholarships, and taught you that books were nonconformity with morality."
He said the invasion of Southern Italy forced the end of the rule of the Catholic monarchs of the Bourbon dynasty in Naples. The invasion led to even worse poverty and immigration that had Italians spreading out all over the world. "That is when people like my forbearers, and Joe DiMaggio, Frank Sinatra, Mario Cuomo, Martin Scorsese, and Frances Ford Coppola...all the famous and infamous names from gangsters you might know, all of that was part of the aftermath of the Northern invasion of Southern Italy."
Talese expounded a bit more and said the end of true Italian Catholics led to a more secular and later on more communist political way of thinking. Catholics who wanted to leave that sort of tradition behind began coming to America from the 1860s into the early 20th century, which is when his grandfather first braved the Atlantic as a migratory worker.
"He never did stay in America," said Talese. "But my father Joseph Talese left Italy in 1920 as a tailor and apprenticed briefly in Paris and then came to Philadelphia in 1921." In 1922 the senior Talese went to Ocean City, New Jersey where he remained and later on married Gay's mother after meeting at an Italian American wedding. The couple opened a tailor shop for him, and a dress shop for her.
After a wealth of background information, Talese weaved the history together with an autobiography of details about growing up as part of a proud Catholic Italian family. This Italian pride was unwavering through all parts of the interview as Talese takes great joy in the accomplishments of his heritage.
Religion was one of the immediate constants in a young Talese's life, and it all led back to his father. "Growing up my father prayed everyday on his knees. I saw a man with a prayer manual and a posture for prayer."
Originally, Joseph Talese had aspired to be a priest or a monk because his community in Italy was under the spiritual influence of St. Frances DePaola who was influenced by the 12th century monk, St. Francis of Assisi for whom the present Pope is named.
The great writer's area of Ocean City lacked diversity, and the town carried a strong moral compass. The beach town was filled with ultra Conservative Republicans who did not even allow men to go barechested at the beach. Bars and cigarettes where non-existent, and any "sinful" activities were completely avoided. Talese described it as "very Victorian, very moralistic, a protestant community" with "no Jews and few Catholics."
Talese claims the town still has no drinking and bars until this day, and it was this adherence to meanial vices that let him "grow up with a strong sense of righteousness, virtue, morality, and immorality that's fostered both by the Italian upbringing and my background as a Catholic under the asepsis of St. Frances Depaola."
However, as a young boy with copious amounts of curiosity and an eager thirst for knowledge, he felt restricted by the church and the rulings of morality from the nuns and priests who taught him when he was an alter boy. Talese was poised to spread his wings, and sample the world.
From 1949 to 1953 Talese attended the University of Alabama, and also broke a bit away from his strict mass on Sunday's regimen.
During this period of time Catholic church participation ended, but he did join the Newman club, which was a Catholic organization on campus for a while. "My attendance ceased, but my sense of religion did not cease. My sense of influence as to what is moral, what is not moral was not interrupted, and in fact wasn't interrupted my whole life as an 83-year-old guy now."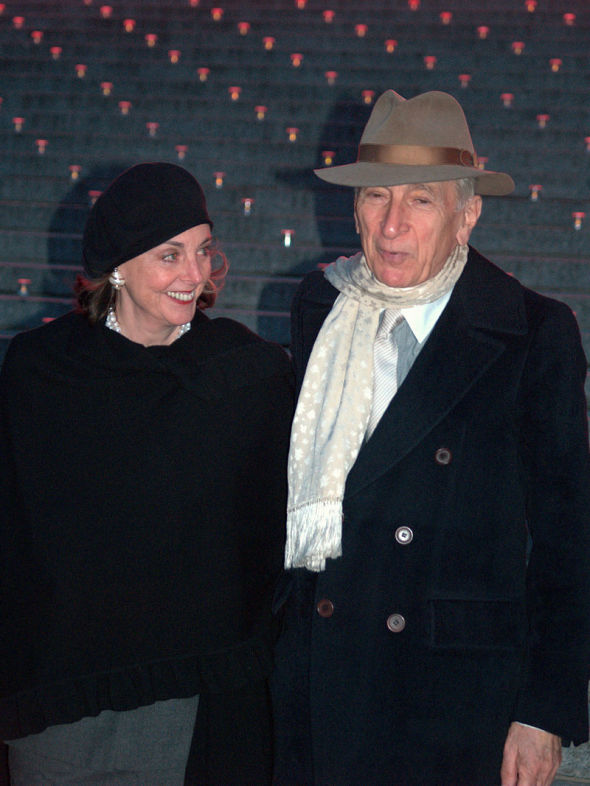 He assured that even though his faith doesn't show itself overtly in public, it affects every aspect of his life down to the writing.
"When you are inculcated with a certain sense of religiosity in the first 17 years of your life, it doesn't disappear even though you don't list yourself as an attendee at churches as my father had his own sense of the religion from Southern Italy."
Talese brings his "religiosity" into his book titles as they all are inspired by something Biblical. Some of his well known works are called, "The Kingdom and the Power," "Honor Thy Father," "Thy Neighbor's Wife," and "Unto the Suns."
The sharp dressed vintage journalist equates his belief in Christ and faith as a conviction for him to write stories fairly and without making anyone feel upset about it.
"I do not ever recall someone I wrote about coming back to me and complaining about anything I wrote in 83 years," revealed Talese. "I never have had someone say you were unfair, unjust, immoral, in your writing of me whether I'm writing about gangsters, pornographers, heads of the New York Times, feminists, radical communists, or agnostics."
He concluded, "I always approach them with respect and I bring them a sense of fairness that I think is the best element of religion, fair-mindedness."
Read part one with Gay Talese here, where he speaks about the perfect interview with Jesus.