Song Stories

|

March 21, 2019 11:23 EDT
Maranto Exclusive Interview: On the mission that drives him, and God's miraculous restoration of his organs and his faith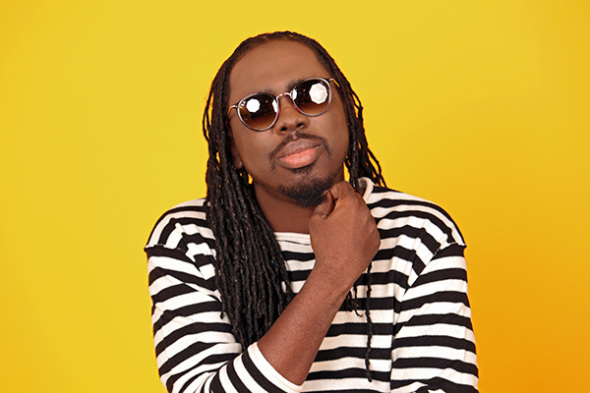 Which song on the album is your favorite, and why? Tell us the story behind the song!
I wouldn't say that I have a favorite song because they all speak to me in different ways and they each have been a blessing to me. However, "Faith Through the Fire" was the first, not only on the project but, the first to speak to my heart and start expressing how and what I was feeling.
This song was given to me by God after going through one of the most difficult health experiences I have ever had. My organs were all having issues and some of them were outright failing but, God brought me through that to a point where most organs are functioning normally and my faith is restored enough to know that he can restore the others and Faith Through the Fire was given to me to remind me of this.
What is your favorite song to perform, and why?
"Take Me Over" is my favorite song to perform due to my cultural attachment and love for a Reggae beat.
What do you like to do outside of music that contributes to your musicality; in essence, a hobby that you turn to in order to rejuvenate their creativity.
One of the most important things for a musician is their ability to listen and people would assume that this means to only listen to music but that is not so. As a singer-songwriter I listen to music and anything else that is of a literary interest (i.e) I listen quite a lot of audio books which help me to be able to better express what I have to say. 
Who has influenced your music the most?
It's difficult to narrow it down to one person, so I will put it into categories:
Vocally, it is Fred Hammond and Marvin Snapp. Musically- Kirk Franklin, James Fortune, and Tye Tribbett.
What drives you to keep going when it's really tough?  
The Mission drives me. The knowledge that with these songs, someone can hear and be uplifted and be drawn to God, and change their lives for the better. That is the spiritual side of it. And of course family, especially my lady love, my wife, of course, she gives the physical side of me more than enough reason to keep going.
What were your greatest failures and what did they teach you?
My greatest failures will soon be expressed as intimate detail as I can manage, in our soon-to-be forthcoming book. And I can say these failures or shortcomings have taught me to strive to be not only a better man and husband but also a better Christian.
Where were you in your life when you first decided to become a Christian artist?
I decided to do strictly gospel music in 2017. I was at a point of being physically disabled, and technically, spiritually low, but I experienced God's Mercy and Favor with the restoration of the majority of my organs and my body, and that was a major factor in my decision to spread the gospel.
What would you be doing right now, if it wasn't for your music career?
First let me say, that there is nothing I would rather do than music but, had there been no other choice, I would have done something in Information Technology because I also like that field of study. Not sure how that would work though now that I have become visually impaired. 
What advice do you have for aspiring musicians?
Constantly strive to do better even if others around you tell you that you are the best. Don't assume, because the moment you start to believe this about yourself, it is the moment when you've lost all humility and the ability to keep growing. 
What are some nicknames that your music fans or friends call you?
The name Maranto itself is an Alias so technically when friends or fans call me Maranto, it's a nickname. Some friends from Jamaica would call me a shortened version of that, just "Ranto".
Quick Facts:
What do you think is your biggest strength? 
My ability to smile through almost anything.
What do you think is your biggest shortcoming?
I would say my preference to be in the background of this. In other words, I would probably prefer to be a background singer rather than a lead vocalist.
What are some Christian songs from other artists that are on your playlist now? 
"I Will Trust" by Fred Hammond
"Trust In You" by Anthony Brown and Group Therapy
"Make Room" by Jonathan McReynolds
"You Are Everything" by Tye Tribbett
What is your current favorite traditional hymn?
My favorite traditional hymn is "I'm Pressing on the Upward Way".
What special talent do you have that we are not aware of?
I have no idea what people don't know about me but I sing, I write, I rap or DJ (if I need to) and I play several musical instruments with limited proficiency. I also love to do music and vocal arranges.
What is your favorite color?
I like all shades of blue.
What is your current favorite food you crave for?
The Jamaican Fruit Cake. 
What is your current favorite Bible verse?
Psalms 19 Verse 1 - (The heavens declare the glory of God and the firmament showeth his handy work).