BC News

|

September 02, 2022 11:15 EDT
Leanna Crawford drops "Before I Knew Jesus" song & video today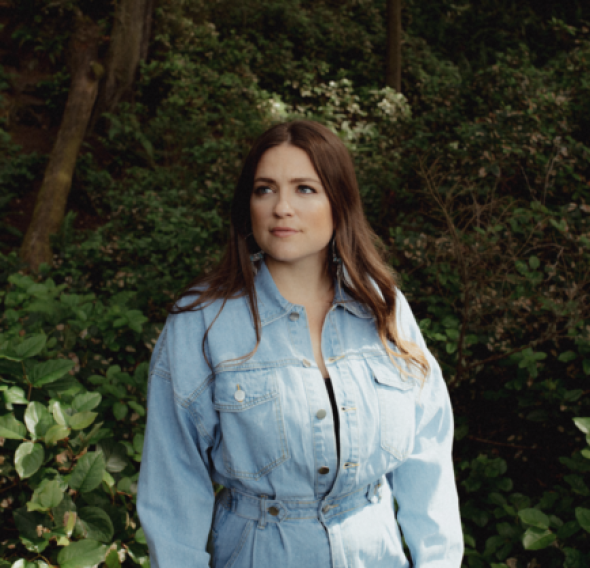 2 September 2022 - Nashville, TN - Singer/songwriter Leanna Crawford has released a new song and music video today. The empowering message of "Before I Knew Jesus" (Provident Label Group/Sony Music) is the latest new music from the singer/songwriter since her 2020 self-titled EP, which included "Truth I'm Standing On" and "Mean Girls," and is the first of more new songs to come. 
"This song is about God's faithfulness in every single day of my life," Leanna Crawford shares. "I grew up in the church and at four years old asked Jesus into my heart. In every season since that day, God has met me in different ways, right where I am." 
She continues, "I've seen the most evidence of His faithfulness over the past few years, especially when I moved to Nashville. I thought everything would be easy and quickly realized it wasn't. I dealt with spiritual and mental attacks, I was comparing myself to others, and went through seasons of serious anxiety. But Jesus showed up every single day, and He continues to show me new areas of His faithfulness in my life and how much He loves me. I hope that when someone hears this song, if they've known Jesus for a long time or if it's new, there is no going back to the day before Jesus."
The melodic "Before I Knew Jesus" shares, "Before I knew Jesus, there was no thing as a second chance / The good was never good enough / But He set me free to see that I don't have to measure up / Now I know freedom, now I know hope, now I love that will never let go / Forever forgiven, forever I'm changed and there's no going back to the day before I knew Jesus." 
Paying homage to her pacific northwest upbringing, the music video was filmed near her hometown just outside of Seattle, Washington. Listen to the new track HERE and watch the video HERE.  
Leading up to today's release, Crawford has been sharing with fans about "Before I Knew Jesus" on her social media platforms. Continuing to share songs that speak honestly about doubt and insecurity as well as the hope Christ offers in our darkest moments, Crawford's listeners find solace in her kind and wise words, while tapping their feet along to contagious, pop-inspired beats.
In her career to date, Leanna Crawford has been writing, touring, and singing with some of the biggest names in the Christian music industry such as Michael W. Smith, Matt Maher, Matthew West, and Jeremy Camp, to name a few.
While her music displays the vocal and songwriting talent of a star in CCM, it is her grounded and honest lyrics that make her feel more like a friend, more approachable than untouchable. "I hope [listeners] feel that I care about them even if I don't know them," says Crawford, "that they would feel loved and encouraged."
 Recently announcing her engagement to NBA star Cody Zeller, she is touring around the U.S. this fall, sharing "Before I Knew Jesus" along with many of her well-known songs. Click HERE for her most updated tour dates. She is also set to release more new music this fall and in the new year. For all of the latest information, visit LeannaCrawford.com and her social links below.