Music Videos

|

September 17, 2021 10:37 EDT
Pianist, Composer Kory Caudill Empathizes with Struggles through 2020 Turbulence in 'American Hymn' Songbook, Out Now Sep. 17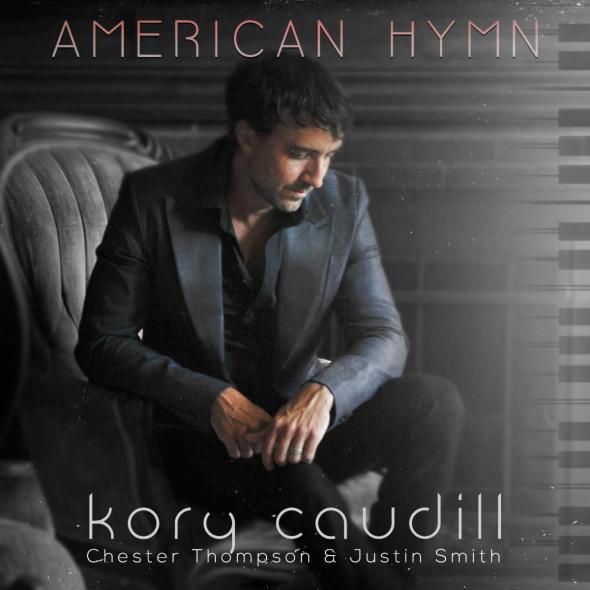 Nashville based pianist and composer Kory Caudill was born and raised in the Appalachian hills of Kentucky, but through deep conversations with musicians and individuals of different backgrounds including world renowned, Baltimore-born drummer Chester Thompson, multi-PLATINUM selling R&B/pop writer Marc Costanzo, globally recognized rights activist and pastor the Rev. Canon Stephanie Spellers, and others, he conceived an inspiring songbook that echoes the sonic and cultural diversity of the American people. Caudill's 'American Hymn' songbook is available everywhere today, September 17th.
Listen to 'American Hymn,' here: fanlink.to/americanhymn
"Hopefully the music inspires folks to take a break from fast paced scrolling culture, slow down for a minute, and reflect," says Caudill. "'American Hymn' is just me and a couple of my favorite musicians in a room playing songs that mean something to us." 
'American Hymn' is a stunning collection of instrumental songs that empathize with human emotions during some of the toughest and most important moments that America has experienced in the past year and a half, and addresses these topics:
The bridge between diverse individual experiences of life in America
The intersecting roles of art, social justice and faith in music's ability to encourage racial reconciliation
The relationship between Nashville's mainstream music scene and historical jazz heritage
A parent's concerns of bringing children into a world of divisiveness
The silver lining of a global shutdown for families slowing down and spending more time together
How America's dark history of slavery has impacted today's instrumental music
Creating a space for old-time Appalachian traditions in mainstream music
Caudill's 'American Hymn' songbook branches from the Concert for the Human Family series which connects musicians, artists and creatives to shape a musical journey exploring the powerful intersection between art, social justice and faith. For the series, Caudill performs with rapper Anthony "Wordsmith" Parker for a musical experience that blends American sounds from Baltimore to Appalachia while confronting feelings about historically significant moments like the murder of George Floyd and Black Lives Matter movement, the death of Kobe Bryant, 2020 presidential election, COVID and more.
In a joint venture with The Episcopal Church, Caudill and his team share the important conversations about racial reconciliation, music and more behind-the-scenes of the Concert for the Human Family series in a mini docuseries:
Watch Episode 1 - "Launching a Dream Project," HERE.
Watch Episode 2 - "The Nashville Sessions," HERE.
Watch Episode 3 - Bringing the Concept to the Stage," HERE.
Next Thursday, September 26th, Concert for the Human Family will take its extraordinary show to Cincinnati's Christ Church Cathedral, the first in-person event since launching in 2020. For more information, visit events.episcopalchurch.org.