BC News

|

March 10, 2015 11:30 EDT
Kevin Max's 'Broken Temples' Welcomes Back One of CCM's Most Creative Members with Catchy, Experimental Pop [REVIEW]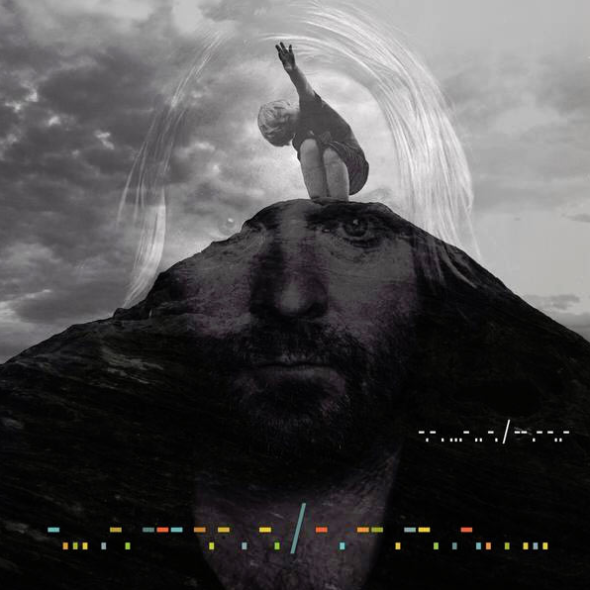 Christian music legend Kevin Max is at it again with the release of his first solo album since leaving Audio Adrenaline, Broken Temples. The long awaited album sees the vocalist back at his pure pop experimental goodness as his thought provoking lyrics continue to be as poignant as ever.
The opening track is "Good Kings Highway." The song explodes with sounds, harmonies, and a piano track that features prominently in the mix. Altogether the instrumentation drives this track over Max's soaring vocals. The song proves to be a huge introduction to the album.
"Light Me Up" was released as a single last year, and brings down the tempo and punch of the first song. However, the transition is seamless as Max pushes the positive praise-like vibes further with the chorus ringing out "You light me up, out of the dark, changed my heart." The name of the album also makes an appearance with the line "inside every broken temple is a space for you to fill."
"Just as I Am" smacks right in with the catchy melody of the backing track. The "oh oh's" in the beginning and throughout the verse add a nice little touch to the music. The song is reminiscent of the experimental pop Max has been known for. Another stand out in the track is the way his voice and the music match and almost become one. It is hard not to listen to this track and become filled with the joy expressed in it.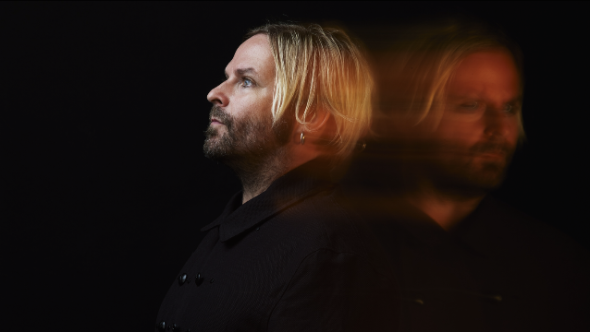 The following track, "Clear," brings on the funk with a tight bass line and totally appropriate electronic drums that carry tempo perfectly. Max is channeling his '80s David Bowie on this track as his vocals are so smooth and effortless. One of the cooler effects is on the chorus. Max sings "You speak clear to me" but has a bit of a distorting filter prominently over the word "clear."
"When We Were Young" The song has a pulsing beat throughout and a huge chorus. There are many moving parts musically to this song as it touches on worship, gospel, a pop epic, and even almost a tribal like part at the end.
"That Was Then and This is Now" brings the tempo down once more. It was previously released by Max for his PledgeMusic campaigners and came with an accompanying video that showed him through the years. The song is perhaps the lightest on the album and features a lot of tight synth work on the verses. Over these parts Max's vocals are airy and reflective. The simplicity of these parts cumulates into the chorus where his vocal harmony comes in.
"Your ways are so immeasurable, and your grace it covers me to the furthest shore" is how "White Horse" opens. The song is filled with imagery as Max describes seeing Jesus come riding out of the sky on a "white horse." He is so blown away by what he sees and experiences that he can't do anything but stare in awe.
"Another Big Mistake" is Derek Webb Remix of "Just as I Am." The pop-style elements of the song have been stripped away in favor of quiet synth pads and EDM inspired pulses. It is a great track to just vibe out to, while the original was more of a get up and dance track.
Another Derek Webb Remix follows with "Going Clear" which is a redone "Clear." This version sounds very much like a Webb track with his almost mysterious and heavily built upon creative tones and layers. Max's vocals fit perfectly on this rendition of the song as his voice seems to carry well no matter what is done to the track.
Closing out Broken Temples is his first single from the album, "Infinite." This song has a nice laid-back "sitting on my country front porch" feel to it. There is something about this song that screams out Nashville country vibes. The chorus rings out like an anthem, "Whatever you think is love, His love is infinite. Whatever you think is peace, His peace is infinite, Whatever you think is good, whatever you think is right, whatever you think He is, He is infinite." The bridge of this feels like such a throwback to DC Talk whether it was intentional or not. It is almost something that can not be unheard if you are familiar with the group's entire body of work. "Infinite" really is the perfect cap off for this album.
One of the two other tracks that are on the deluxe edition only are "Lay Down Your Weapons," which is a straight up rock and roller reminiscent of what you can expect from the '60s. The next is "Freak Flag," which has a bit of an edge to it as well as Max belts out another bit of a throwback, "We don't care what people think, we're just a bunch of Jesus freaks."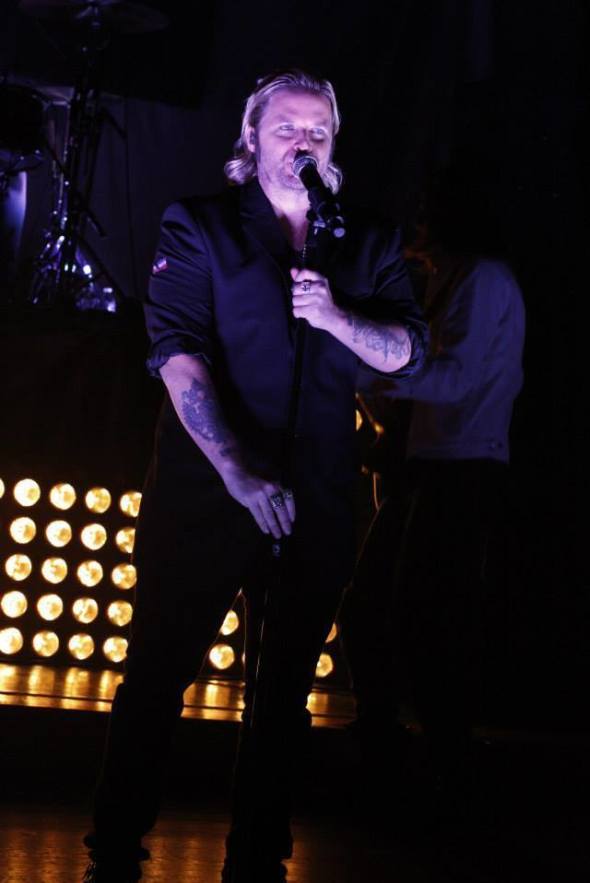 Overall Broken Temples is a wonderful welcome back as a solo artist after his brief stint with Audio A. Ever since Max's first solo record Stereotype B, he has strived to push the envelope of his artistic and creative abilities and this is no different. The self-described and sometimes "misunderstood" artist of CCM has not lost a step one bit, and music fans are left in anticipation of what's to come next.
"It's out there..... Tell a friend, listen, linger, dance, peruse, poke, ponder, burn to disc, don't burn it period, sign to it, sign off on it, single it out, serenade to it, karaoke it, re-write it, pop to it, lock to it, but just don't ignore it," Max posted on Facebook.
Max funded this album completely on PledgeMusic, exceeding his original goal and hitting 135%. http://pledgemusic.com/projects/kevinmax

BREATHEcast recently interviewed Kevin Max as part of a four part series. The first discusses his departure from Audio Adrenaline. The second article speaks on the meaning behind new album Broken Temples. The third article is about the similarities between DC Talk and the Beatles. The fourth article speaks on Christians being placed on a pedestal of perfection.