Music

|

August 11, 2023 11:32 EDT
Justin Gambino new album "Made Free" set to release August 25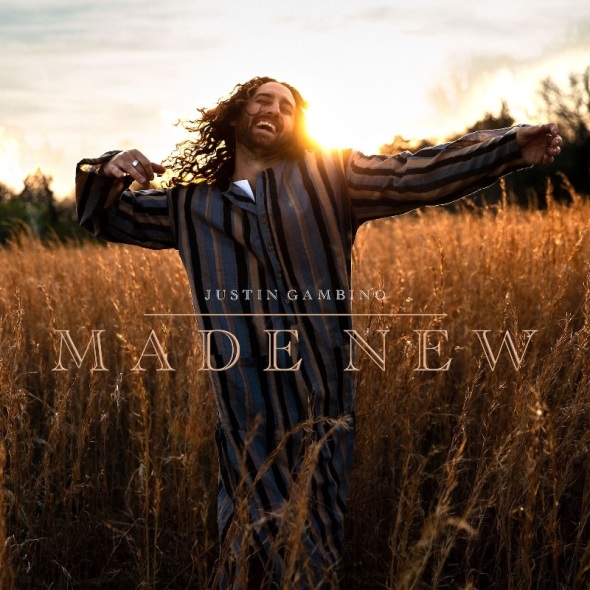 Made New, the second full-length studio recording from acclaimed singer/songwriter Justin Gambino, is set to release August 25. Tracing his prodigal years and the abounding grace and mercy Gambino embraced when he finally returned to the Father, the album was produced by Nashville-based session player and producer Walter Halliwell. 

An autobiographical collection of emotive pop anthems and vulnerable ballads, Made New features 13 selections all written or co-penned by Gambino. Lead single "Fighting On My Behalf," a percolating, synth-infused pop track, is Gambino's testimony to God's steadfast love and care. Additional highlights of Made New include "Mercy," a modern psalm of gratitude; the poignant "A Father's Heart," a simple plea for God's revelation amidst struggle and unbelief; "Bring Me Home," the encapsulation of Gambino's prodigal journey; and the album's buoyant folk-rock opener, "Courage." 

Since 2015, Gambino has been developing an enthusiastic following across the United States and around the world with his charismatic live performances and hope-filled anthems. With an EP, a full-length recording, and numerous cinematic music videos to his credit, Gambino's signature songs include "Your Hands & Feet," "Anchored" and "Going Under." 

The Texas-based singer/songwriter's testimony is a consistent theme in his music and ministry. A rebellious teen, he was arrested for theft at the age of 18. Opting for military enlistment and community service in lieu of incarceration, he spent eight years in the US Navy. While serving in Iraq, Gambino was asked to lead worship on base, rekindling a love for music he first embraced as a child. Battling PTSD and anger issues following his military service, Gambino turned to alcohol and spiraled into depression and despair. One night, on the floor of his apartment, he cried out to God for help and a new journey of redemption, hope and purpose began. Coming full circle, Gambino now holds the Brazoria County Revival each year on the steps of the Texas courthouse where he was sentenced as a teen.