Music

|

August 15, 2023 11:25 EDT
Julie Elias releases "Stampede" to Christian radio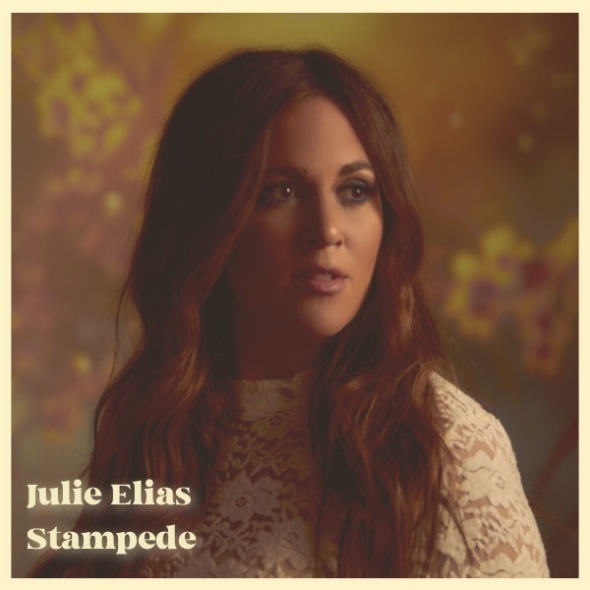 NASHVILLE, TENNESSEE - Following the soaring success of her title track "The Dreamer", independent artist Julie Elias is back with another evocative offering: "Stampede". This release is the second single from her recent 16-song album, "The Dreamer".
Born during the tumultuous times of the COVID-19 pandemic, "The Dreamer" album is a testimony to Julie's journey through emotions, loneliness, and the challenges faced by an independent artist. While the title track carved a niche with its heartwarming message, "Stampede" is set to further amplify the resonance of her voice amidst the chaos of our times.
"Stampede," drawing inspiration from Isaiah 35:4, delves deep into the theme of divine refuge during life's upheavals. It is a song of seeking and finding sanctuary amidst life's storms.
"Like a stampede, running over me
Suddenly I need some room to breathe
Lord, give me grace, I need a hiding place
Help me overcome the mess I've made"
Produced by the versatile Julie Elias herself, "Stampede" is crafted to touch hearts, offering solace and hope in overwhelming times.
Alongside the radio release, a captivating lyric video has been unveiled.
Her inaugural single, "The Dreamer," has already clinched significant recognition:
▪Debuted at #1 CRC Weekly▪#2 CRC Monthly▪#3 CRC Quarterly
In Julie's own words, "God is not done with the dreamer YOU'VE become. Embrace the journey, find hope, and let's dream together."
Connect with Julie Elias:
https://julieeliasmusic.com/
https://www.facebook.com/julieeliasmusic/
https://www.instagram.com/julieeliasmusic/
https://www.twitter.com/julieeliasmusic/
https://www.youtube.com/@julieeliasmusic
https://open.spotify.com/artist/3rZocF3WbIr1gxmRiALBmQ?si=HU-wdgboStWNlP64jPKEwg