Trending News

|

March 21, 2018 04:57 EDT
Jeremy Gibson On Rich Mullins, His New Worship Album & Mentoring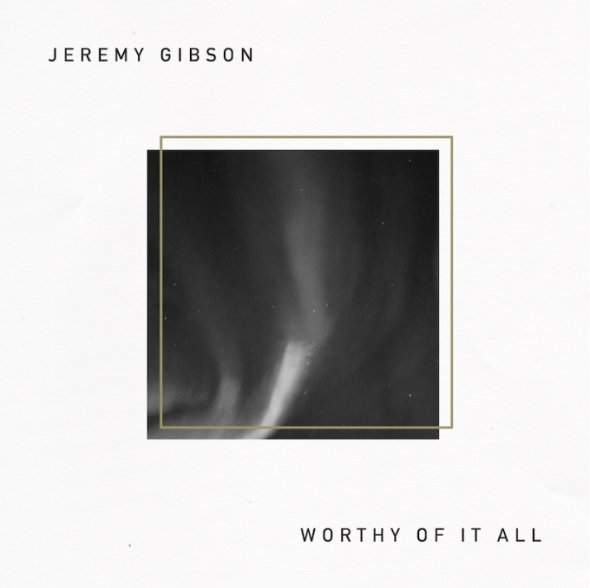 Worship pastor and singer-songwriter Jeremy Gibson is releasing his new album Worthy of it All on May 4. Having written and self-produced five albums, Gibson has established his own characteristic blend of musical nostalgia and progressiveness. He quotes one of his greatest influences as being the late artist Rich Mullins, not only in terms of music but also the life the singer-songwriter led.
Gibson is passionate about worshipping Christ with his whole life and leading others to do so as well. Like Mullins, he wishes his music can offer an authentic view into the raw, broken areas of his heart, where he says a desire for Christ is very real.
His lyrical style ranges from winsome story-telling to direct exegesis of scripture, his central aim is to represent Christ well. Many of his songs are written for the purpose of corporate worship with the goal of edifying the church body and discipling church members to adopt a lifestyle of worshipping Christ.
Q:  Thanks so much Jeremy for doing this interview with us.  Let's start with yourself, who is Jeremy Gibson?
That's a big question. Broad strokes, I'm a believer and a worshiper. I don't always worship who I should worship, but God is graciously sanctifying my to know the value of worshiping Him.
I grew up in a little town called Niceville FL. My dad was a worship pastor and I quickly learned that I loved music and loved using music as a tool to glorify God and edify His Church. I've been leading worship vocationally for around 11 years. I currently serve at Calvary Baptist Church in Easton PA where I live with my wife Lauren and our two sons Graham and Ambrose.
Q: What sets your music apart from the countless worship albums out there?
In one way, I hope it's not set apart too much in that I long to see all worship Song-writers writing Christ-exalting and gospel-centered songs! I think we are blessed to see that mindset growing among worship leaders today. Musically, I would say I might stray from the path a little by not always sticking to more commonly used rhythms and chord progressions. There's good and bad to this approach, but it's hard for me to write music differently than how I grew up hearing music. When I was a kid I was listening to Billy Joel, Rich Mullins, Keith Green, and Jeff Buckley, all of whom have pretty eclectic albums when it comes to style and harmonization. I'm still very much influenced by artists of today so you'll have to listen closely to hear the influence of the artists I grew up with, but it's there.
Q:  I have read that you are deeply influenced by Rich Mullins.  What is it about Mullins that you admire?
The life of Rich Mullins was a beautiful reflection of the surpassing worth of Christ. Rich's message, his songs, and his very life was a proclamation that Christ is "Worthy of it All". To me, this beautifully modeled and defined what biblical worship is to an entire generation. In addition, he helped me to understand what it means to be poor in spirit and to not taken granted the immeasurable love of God.
Q: How has Mullins influenced you and your music?
More than anything, he's influenced my music lyrically. Rich was not afraid to cut to the point, or to write directly from his study of scripture. This would sometimes bring a message that would challenge the listener just as much as it would comfort.
Q:  Your new album is released on DREAM Worship.  Why did you choose to work with DREAM?
I was most excited about the Gospel focus at DREAM and their desire to work with Worship Pastors where they are. Working with dream has allowed me to maintain my commitment to my Church and family in a way that will hopefully continue to cultivate and environment for writing songs.
Q:  What are you most proud of when it comes to this new record?
That's a hard question. I would say I'm most excited about the message of this album. The message that Christ is worthy of everything we have and everything we are. However, I cannot take credit for the message because the message is as old as time itself.
Q: If you were to pick two songs off "Worthy of it All" that best represents where you are with the Lord, which would they be?  And why?
Probably "The Lord is Good" and "Worthy of it All". Simply put, they best represent where I am with the Lord now because they're some of the most recent songs I've written. I also think they help to sum up how I view worship and how I view the overall theme of the album. Essentially the theme is, The Lord is Good so He's worth it. The song "The Lord is Good" focuses on the sovereignty and kingship of Christ, but it emphasizes that we can be glad that He is in control because He's a good King. That challenges me a lot because we live in a society where we get to vote for representatives and rulers and if we don't like policies or people in charge we can change things. I cherish that freedom, but I also realize that's not how it works with God. God does not take a vote, but by His very nature defines what is true and good for mankind.
Q: I have read that you love mentoring new worship leaders for the next generation, what's the most important lesson you would impart with regards to leading worship?
Do everything you can to view and model worship Biblically. This will be the biggest practical need in your ministry. Romans 12:1-2 gives a clear definition of worship calling us to be a "living sacrifice". I always take notice that this biblical definition did not need music as a part of it. Embrace this pursuit in your own life and lead others to do so by making your work a long-term investment in the lives of others. This pushes your ministry outside the boundaries of a worship service and makes it more fruitful than you could imagine.