Reviews

|

March 30, 2015 10:43 EDT
HTC One M9 Specs, Price, Review: New Device has Issues with Overheating?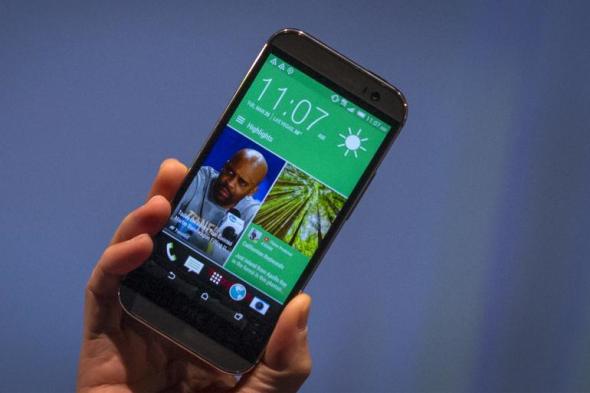 Barcelona, Spain--the recent Mobile World Congress '15 has unveiled the newest addition to HTC phones, HTC One M9, which has been getting some bad reviews for over two weeks now from netizens.
"The M9 is exceptionally similar to its forebear," Dan Steifart said on The Verge, comparing it to the M8 which was released last year. Steifart calls it "Smartphone déjà vu".
The M9 carries an Android Lollipop OS, Snapdragon 810 Qualcomm chipset, 20.7 MP camera, and a 25 hours and 20 minutes battery life which is the same as the M8 with a slight difference in sizing and its design.
"One M9 solves your selfie woes by flipping that fancy 4 UltraPixel camera around front, but the rear cam needs some work," Darren Orf writes on Gizmodo. The 4 Ultrapixel has been a major feature of the HTC One series but has received bad reviews for the poor resolution despite commercial promises.
Another notable review points out the battery heating up just like previous HTC devices. "Yes, the M9 can get almost uncomfortably warm if you make it a point to push it hard -- I noticed it mostly during my repeated benchmark testing," said Chris Velasco of Engadget, "The M9's all-metal chassis still gets warm during more normal hardware-intensive tasks like bashing zombies in the face in Dead Trigger 2."
However, James Peckham from KnowYourMobile has had high praises for other features on HTC One M9. "HTC has also talked about intelligent Homescreen features aboard the One M9, notably the handset can figure out what to present to you on screen depending on where you are, what time of day it is, and your typical habits," he writes on the website.
Although it may be snubbed by users after MWC '15, Tesco Mobile, the UK-based mobile network, mentions that One M9 will be very competitive in the market because the device offers Double Data Promotion where users can have 1000 minutes, 5000 texts and 2 GB data according to PC Advisor.
HTC One M9 will be released on March 31, 2015 to the public and expected retail cost would be at $200-$250.