BC News

|

March 05, 2015 11:44 EST
'Hillsong Let Hope Rise' Movie Finds Distribution Home with Relativity Studios; Release Date Announced [VIDEO]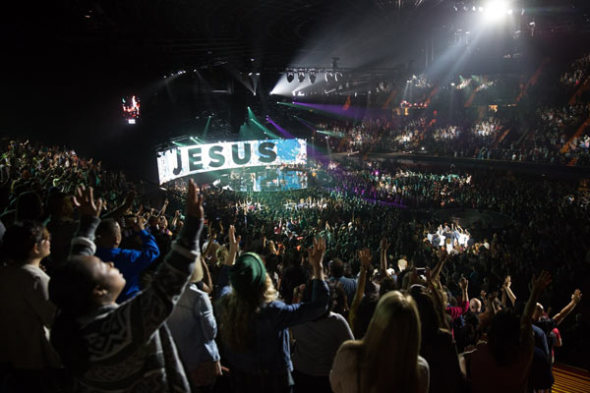 The Hillsong Movie "Let Hope Rise" found a home yesterday when Relativity Studios announced it will distribute Cantinas Entertainment, Grace Hill Media and MediaWeaver Entertainment's film on the famed worship team, and it will premiere nationwide on May 29, 2015.
"We are excited to share HILLSONG - LET HOPE RISE with moviegoers across the U.S. Chronicling this Christian band's humble beginnings to their present day worldwide ministry is truly remarkable and worthy of their story being told on the big screen," said Matt Alvarez, the overseer of the project for Relativity Studios.

"HILLSONG - LET HOPE RISE" is directed by Michael John Warren (Jay-Z's "Fade to Black"), and chronicles the unlikely rise to prominence of the Australian-based Christian band, Hillsong UNITED, which emerged out of the life of Hillsong Church. The music of Hillsong Church is so popular it is estimated that on any Sunday, more than 50 million churchgoers around the globe are singing their songs.
The movie will document the band as they labor to record their next album and explores the 30-year history of Hillsong. The film is produced by Jonathan Bock of Grace Hill Media, Matthew Weaver and Ben Field. The film was brought to Relativity Studios by Weaver (Rock of Ages, Jiro Dreams of Sushi), whose MediaWeaver Entertainment company has a first-look deal with the studio. B. Wayne Hughes, Jr. and Greg Campbell of Cantinas Entertainment, which is financing the feature, are executive producing along with Phil Cooke of Cooke Pictures.
"Cantinas' mission is to amplify hope by delivering quality entertainment to a broad spectrum of audiences. As our first theatrical release, HILLSONG - LET HOPE RISE fulfills that mission, and then some. And we feel Relativity is a perfect fit to make our dream a reality," said Greg Campbell, Cantinas Entertainment Co-Founder and CEO in a press release.

The group is led by Joel Houston, son of Hillsong Church founders and global senior pastors Brian and Bobbie Houston. All of Hillsong UNITED's band members are volunteers or employees of the church. Their latest album, "Zion," reached #1 on the iTunes albums charts and produced the hit "Oceans," which topped Billboard's Christian singles chart for 45 straight weeks. Hillsong Church has churches in 14 major cities and more than 100,000 weekly attendees, including thriving congregations in New York and Los Angeles. In addition to its music efforts, Hillsong sponsors worldwide ministry work - outreaches paid for in part through proceeds from Hillsong music and merchandise sales.

Watch the trailer for the movie below: