Music

|

September 29, 2023 11:49 EDT
Grammy-winning Casting Crowns celebrates 20th anniversary with milestone album "Lifesongs: A Celebration of the First 20 years"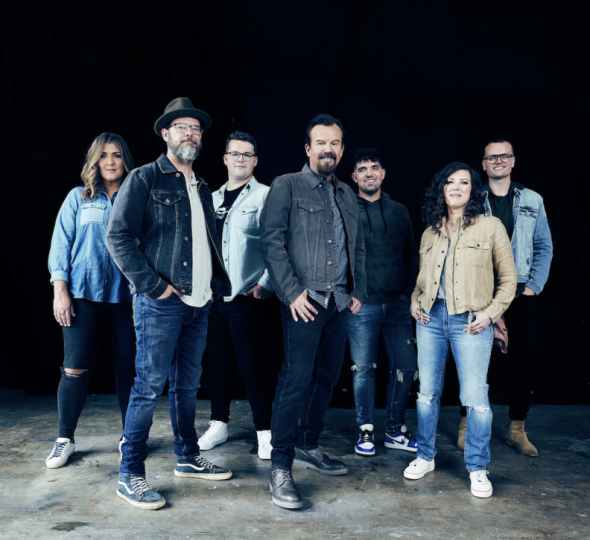 NASHVILLE, TENN. - GRAMMY-winning, multi-Platinum-selling group Casting Crowns is celebrating their 20th Anniversary as a band this fall with a legacy album, Lifesong: A Celebration of the First 20 Years, available here. Continuing the celebration, the group is touring this fall on the "Casting Crowns' 20th Anniversary Tour: A Live Symphony Experience," and a band documentary, Casting Crowns: Home By Sunday, will premiere in theatres on November 30th. 
The milestone anniversary album features 21 songs and 20 guest artists who have taken a Casting Crowns song and re-recorded them in their own reimagined versions. The album will include chart-topping songs like  "Voice of Truth," "Nobody," "Praise You In This Storm," and "Who Am I" as well as songs re-recorded by the group themselves along with one brand new song, "On This Desert Road." This commemorative collection is a beautiful way to honor the band's impactful career. Today three lyric videos for "Nobody," "Praise You In This Storm" and "Who Am I" will debut on YouTube. 
The band's fall tour, "Casting Crowns' 20th Anniversary Tour: A Live Symphony Experience," began last night and will make stops in cities across the country including Boston, Baltimore, Indianapolis, Cleveland, Tulsa, Austin, San Antonio, San Diego and Tucson, among others. On this 20-city tour, Casting Crowns will be joined on tour by a live orchestra for this one-of-it's-kind concert experience. Check out the cities at https://www.castingcrowns.com/. 
Culminating the anniversary, Home By Sunday, shares the stories behind the journey, music and ministry of Casting Crowns. From their unique beginnings to the inspiration behind one of their most beloved songs and a near-life-ending diagnosis, Home By Sunday gives a behind-the-scenes look into the mission and mindset that has driven Casting Crowns for the last two decades. The release includes exclusive performances of "Praise You In This Storm," "Only Jesus" and "Nobody" that can only be seen during this cinema engagement. For more information and theatres showing the film visit https://www.castingcrownsmovie.com.
Track Listing and Guest Artists:
1. Praise You In This Storm (feat. Phil Wickham)
2. Nobody (with CAIN)
3. Who Am I (with MercyMe)
4. All Because of Mercy (Radio Version)
5. Glorious Day (Living He Loved Me) [with Jon Reddick & Tasha Layton]
6. Scars In Heaven (with Amy Grant)
7, Oh My Soul (with Katy Nichole & David Leonard)
8. Only Jesus (with Matthew West)
9. Just Be Held (with Anne Wilson)
10. Until The Whole World Hears (with Mac Powell)
11. Voice of Truth (with Steven Curtis Chapman)
12. In The Hands of the Potter (with Brian Littrell)
13. Lifesong (with Tauren Wells)
14. East to West (with Ben Fuller)
15. Broken Together (with Zach Williams)
16. On This Desert Road (with Mark Hall & Natalie Grant)
17. If We Are The Body (with Big Daddy Weave feat. Hannah Kerr)
18. The Altar and the Door (with Sawyer Brown)
19. All You've Ever Wanted (Reimagined)
20. Stained Glass Masquerade (Reimagined)
21. 2nd Opinions (Reimagined)
CASTING CROWNS is the prolific and chart-topping CCM group that has achieved sales milestones with more than 13 million albums sold. Additionally, they have received numerous RIAA certifications: one RIAA 2x multi-Platinum® album, five RIAA Platinum albums, two RIAA Platinum DVDs, seven RIAA Gold® albums, four Gold DVDs, seven RIAA Platinum singles, and 15 RIAA Gold digital singles. The group has had 15 career No. 1 radio singles, as well as more than 3.6 Billion streams life to date. 
Casting Crowns has also been honored with four American Music Awards (out of seven total nominations), a GRAMMY Award® for their album Lifesong, and eight additional GRAMMY Award nominations. In addition, the group has garnered 18 GMA Dove Awards, two Billboard Music Awards, and 13 total Billboard Music Award nominations. Casting Crowns' band members all remain active in student ministry and they tour according to their local church commitments.