Artists

|

July 23, 2015 07:07 EDT
Family Force 5's 'III' Continues to Make Time Stand Still with Excellent Catchy Dance Beats & Feel Good Vibes – Throwback Thursday [REVIEW]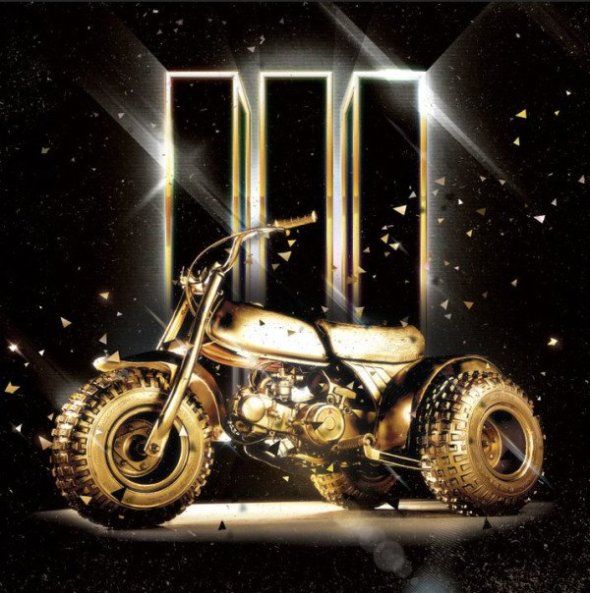 Christian pop/rock/rap/dance, crunk and little bit of everything else band Family Force 5 released the album III in 2011, and today BREATHEcast is looking back for this Throwback Thursday at what made this album so great.
This record would ultimately be the last one with Solomon Olds aka "Soul Glow Activatur" at the helm of the vocal duties before giving way for his brother, drummer Jacob "Crouton" Olds.
The album is a perfect blend of all the sounds that make this band unique, and is sure to have a little bit of something for everyone.
"Make a big deal of it!" Soul Glow Activatur yells to open the album with "Can You Feel It." Serving as a perfect beginner, this aggressive track showcases the heaviness and hip-hop side at once. Soul Glow's rap/rock flow comes out over the amped up and electronic instrumentals.
Then boom, more party with "Paycheck." The song is relatable because everyone looks forward to getting that paycheck at the end of the week. "I'm broke, broke as joke, thinking about moving back in with my folks..." with that opening line I'm sure FF5 won a bunch of hearts who feel the same way. The rest of the song Soul Glow reflects on working so hard yet seeming so far away as bills are always too much. "Paycheck" is one of the highlights of the album because of FF5's ability to take something so miserable and make it fun and catchy.
Next up is fan favorite "Wobble," which sparked a dance by the band. This song is definitely great live as it serves as a perfect interaction with the crowd as it even comes with instructions to do the dance. "Wobble your legs, wobble your head, move your arms back and forth like you're hugging on yourself."
"You Got It" is a feel good song and dabbles a bit into a Caribbean sound that blends well with their signature mix of everything. This song is of course about a "fly" girl who's "Got It." Soul Glow has a crush on a girl he saw in the store, and now he has to try to win her over with an assortment of compliments.
The following song is a personal favorite of mine for this record. "Mamacita" sees Family Force 5 tackling some Latino flavor. The words are silly, and one could complain the song is a bit blunt, but everything sounds a better in Spanish. With the danceability it contains and the feeling of clean fun it is sure to sway anyone. There are also great harmonies on this song, some of the better ones on the album. "Ey mamacita, my little chica/You got me loko singing aye ye ye," come on try it!
"Tank Top" is another song for the club, but is a bit slower than the other ones. It almost makes fun of what people see in a club, "put your swagger on," "I see hot people." There really isn't much more to be said about the song except you may clap or stomp your feet along.
"Not Alone" is the first track that really dives into a message on the album, and they take it quite seriously. "I need you now, I want you now, to tell me that I'm not alone" the lyrics go. The message is a bit ambiguous in that the lyrics could work for someone who may not necessarily follow God. But for those who do, it provides a powerful message, feeling God's presence to know you're not alone.
Immediately the style of the song changes with "Dang Girl." FF5 hits the track with a club banger filled with synths and drops. The vocals go back and forth a bit in this song, and although a bit repetitive, it's catchy enough to not drive you crazy...mission accomplished.
"Love Gone Wrong" is a fun song that falls more into the pop category. The chorus of this track is one of the most rewarding to sing along too, it has this infectious sounds to it even if they are singing about a woman who did them wrong.
"Get On Outta Here" has Soul Glow back on his emcee flow for the first verse. The second verse in taken by one of the other Olds' brothers. FF5 is letting people know they aren't to be messed with otherwise they are kicking out the opposition. It's a very kind version of a fight song that perhaps a non-Christian group would tackle much more violently.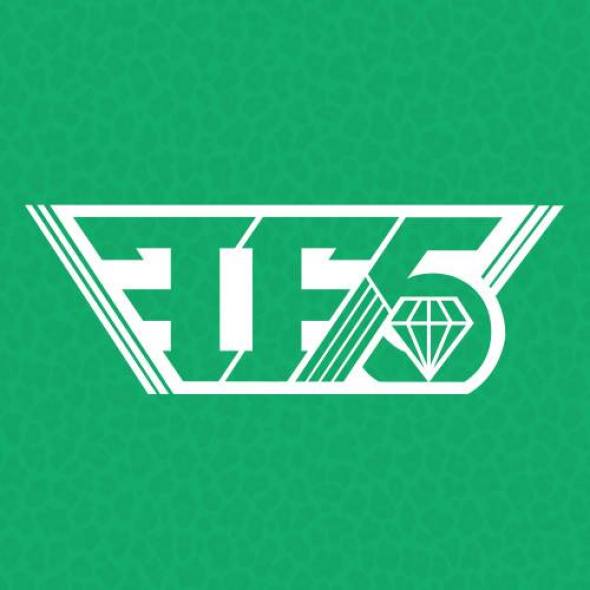 And there you have it, the whole record. It kind of breezes through, but in a good way. It efficiently brings a party to the listening experience. For anyone who knows Family Force 5 they know the band is not to be taken seriously, it's all about a good time. However, when they do get serious, they hit the nail on the head with "Not Alone." Overall the production and music work is great, and the album is just a joy to listen to.
Currently the band is promoting Time Stands Still, and it is as if they didn't even miss a beat by moving Crouton to the front and adding new member Teddy "Hollywood" Bolt to the drum set.