Interviews

|

May 20, 2021 05:31 EDT
ACM Winner Carly Pearce Talks About Sharing Faith Through Music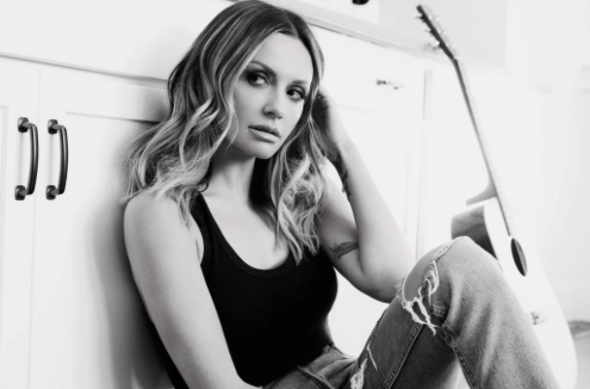 Throughout the trials of this past year, singer/songwriter Carly Pearce's faith has remained a true constant in her life and something she has always leaned heavily into. Pearce reached new levels of vulnerability with her recent duet with Matthew West on his No. 1 radio single "Truth Be Told." In addition to this release with West, the 2-time ACM Award Winner released a brand new collection of songs, '29' in February which delivers a spot-on recollection that shows just how loving, losing and putting oneself back together feels. In an exclusive interview with The Christian Beat, Pearce talks about her recent collaborations, ACM wins and hopes for the rest of the year.
Congratulations on the recent duet release of "Truth Be Told" with Matthew West! Can you share your initial reaction when you heard about the opportunity?
I have been a fan of Matthew for years and loved this song the second I heard it. When he asked me to be on the song with him, I instantly jumped at the opportunity. I didn't have to think twice! The lyrics feel like such an anthem for my life over the last year and I'm really blessed to have been able to team up with Matthew on this song.
The lyrics of this single are vulnerable, honest, and faith-driven. How do you think your faith plays a role in how you engage with others through your interactions and music?
My faith is such a huge part of my life and I've been praying for the right opportunity to show more of my heart. Being transparent and vulnerable is so important for me, and it's something I've really strived to do especially within this past year.
Congratulations also for winning the 2021 Academy Of Country Music Awards for Single Of The Year and Music Event Of The Year for "I Hope You're Happy Now" featuring Lee Brice! Did you have an idea of the impact this song would bring when it was being created/recorded? And how does this recognition affect your drive to continue making music?
From the start, we knew this one was special. Myself and my team fought so hard to make sure every aspect of the song was perfect and being able to have Lee's voice on the song was exactly what I wanted for it and brought it all together. This last year was a tough one for me personally but country music was always there cheering me on. It's a dream come true to receive these awards and feel so much love from the country music community.
These songs, as well as others you have released, demonstrate openness to collaborations across the music industry. Who would be your dream future collaborator?
There are so many to choose from but I have to say John Mayer comes to mind. He's such a powerful songwriter and I'm constantly inspired by his writing.
Please click here to read the full story on The Christian Beat.