Interviews

|

April 20, 2018 07:46 EDT
Equippers Revolution On Their New Zealand Heritage, Music & Cultivating a Worshipful Heart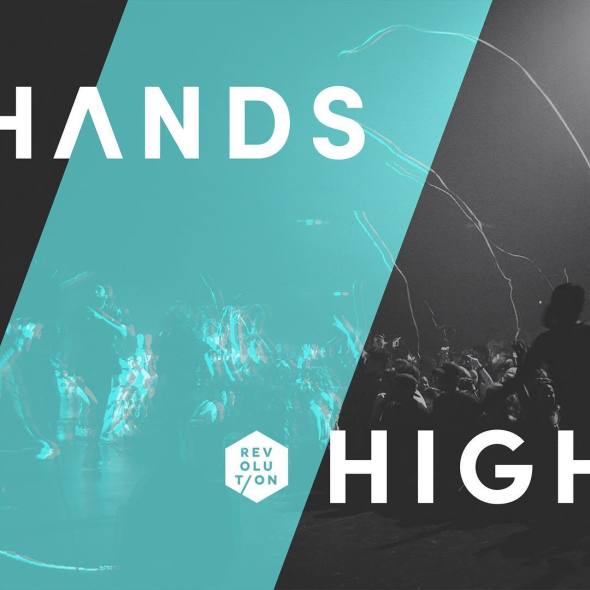 With two impressive albums now out (CLRS, Hands High), New Zealand's Equippers Revolution has burst onto the scene with their forward thinking sound as they minister to the youth all around the world.  We sat down with them to share who they are and what drives their ministry.  
Q: Coming from New Zealand, what do you bring to your music that is special?
Something we really like about where we are from is that there is a lot of diversity, especially in music. We proudly share a country with a wide range of musical expression, from rock and roll legends like Crowded House, to pop icons like Lorde. We like to think that diversity of style is certainly something we bring to our music.
Q: How did you get your name, 'Equippers Revolution'?
We are the musical expression of the youth movement of our church, Equippers Church. Our youth movement is called 'the Revolution NZ', so we just put the two names together, and landed on Equippers Revolution.
Q: Who makes up Equippers Revolution?
Equippers Revolution is the Worship team for our Youth Movement 'the Revolution NZ' - so to answer that question - we are a creative collective made up of youth leaders, young adults, and high school students, and there are around 35-40 of us at the moment.
Q: How then did you get to work with the wonderful people at DREAM Records?
Dream reached out to us after hearing our music on Spotify, and after we spoke them we thought it would be great for our career.  Their heart for the local church is bar none. 
Q: Tell us why you are excited about your latest record with DREAM?
We are very excited about our latest project, because we've been very challenged in writing it. It's exciting to push the limits a bit more musically, but also to be writing songs that challenge and push us forward in our faith and closer to God, as we write them - our prayer is that you would have the same experience.
Q: In writing your songs, what are your three major sources of inspiration?
1. Jesus - we believe He is the source of all our creativity
2.  The young people in our movement - we are heavily inspired by the movement we get to be a part of, and we love to write songs that will spur the hearts of our young people to step out and be bold and confident in Christ - and often the stories of young people doing this inspire us to write more.
3. Coldplay
Q: Is there anyone in the Christian music sphere you would love to write with?  And why?
We have always been very big fans of Hillsong, and we grew up listening to and loving all of Joel Houston's songs - we would love to write with Joel, and Brooke Fraser of course, because she comes from the homeland, and she's a gem!
Q: How do you personally cultivate a heart of worship as a worship leader?
One of the greatest things that has helped me as a worship leader, is to jump and praise and worship like crazy, in every situation. Whether it's in the mosh-pit at my favourite annual church conference, or awkwardly alone in my room with my guitar, I don't ever want my worship to change, due to circumstance, because God's worthiness doesn't. One of my heroes, Bishop Joseph Garlington shared an amazing idea of a posture of worship - being on your knees, bowed down to the floor. This way, your head is below your heart - it's a physical representation of choosing to put God and your love for Him, above your feelings, thoughts, preference, desires, etcetera. Doing that daily is another great way to cultivate a heart of worship.