Music

|

August 25, 2023 10:42 EDT
Don Moen releases "By Special Request: Volume Three" now streaming everywhere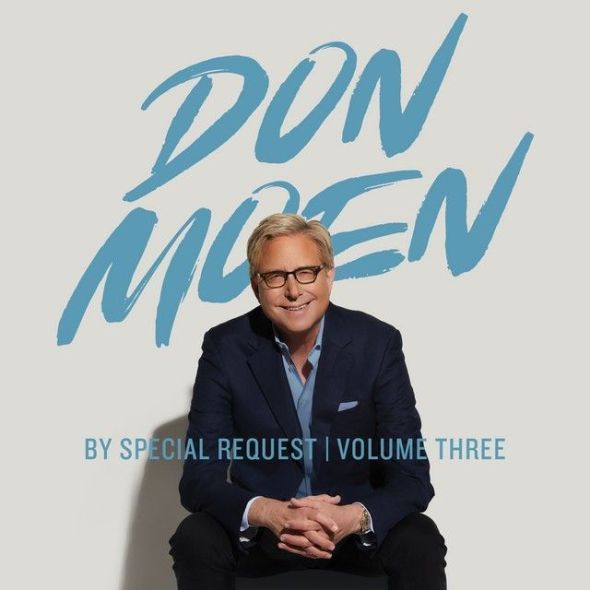 NASHVILLE, Tenn. – Internationally acclaimed worship leader and songwriter Don Moen has released By Special Request: Volume Three today. The new project is available worldwide via all digital streaming outlets.  

This project is a testament to Moen's enduring impact on Christian music, capturing the essence of some of his greatest and most requested tracks. 
Moen shares his profound connection to the project, expressing, "Compiled from newly recorded masters, By Special Request Volume Three contains 12 of my most requested songs. Whether in concert or online, these songs always deliver a powerful message of hope and healing. It's my prayer that as you listen and worship with this album, you will experience God's presence in a new and fresh way." 
This latest installment in the series holds more than just melodies. It stands as a tribute to a dear collaborator and friend. "This album is dedicated to my dear friend and sound engineer for the past 30 years, Chuck Harris, who passed away December 17, 2022," says Don. "It was always a great comfort to know Chuck was at the mixing console for my concerts and in the studio. Those of you who had the opportunity to meet Chuck know what an incredible gift he was to all of us and he will be greatly missed. This was the last major project we did together, so it will always hold a special place in my heart." 
By Special Request: Volume Three is now available on all digital streaming platforms. Click here to listen.
For those who've been touched by Moen's timeless anthems, this album is not only a celebration of his vast discography but also a heartfelt reflection on cherished moments in time. 
FULL TRACK LISTING:
With A Thankful Heart
Heal Me O Lord
I Am The God That Healeth Thee
Be It Unto Me
Hiding Place
Great Is Your Mercy
Here We Are
Be Magnified
I Will Sing
Still / Be Still and Know
Blessed Be The Name of the Lord
Celebrate Jesus
ABOUT DON MOEN:Don Moen, a pioneer of the modern Praise and Worship movement, has spent his career as a worship leader, producer, songwriter, and music executive. Moen has sold over 5 MILLION records during his career. While a student at Oral Roberts University in the early 70s, Moen began touring with the musical group Living Sound and evangelist Terry Law. By 1986, Moen had recorded "Give Thanks" for the Hosanna Music! praise and worship series at Integrity Music, where he would serve as creative director, executive producer, and eventually, president of the label. During his tenure there, he sold more than 5 million units and signed worship leaders and songwriters, such as Paul Baloche, Ron Kenoly, Darlene Zschech, and many more. Today, Moen lives in Nashville, Tenn., with his wife, Laura, where he is president of Don Moen Productions and oversees his international nonprofit ministry, Worship in Action.
 
CONNECT WITH DON MOEN:
www.DonMoen.com
facebook.com/DonMoenMusic
instagram.com/DonMoen
twitter.com/DonMoen