Good Talks

|

September 10, 2015 02:49 EDT
Don Piper & Wife Recount Miraculous Journey After Return From Heaven on Release of Movie '90 Minutes in Heaven' [INTERVIEW]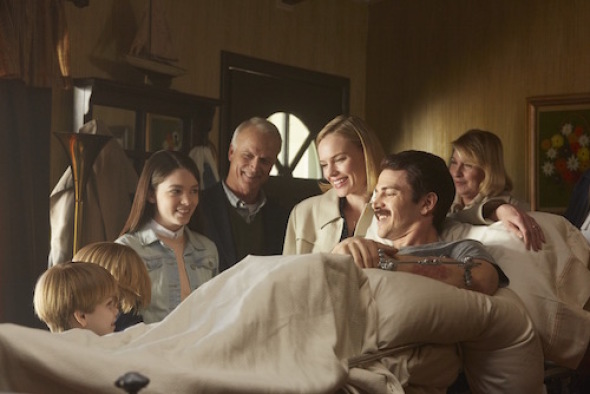 The '90 Minutes in Heaven' film about the miraculous life of Don Piper, who died in a highway accident, experienced heaven and returned, hits theaters Sept. 11, 2015. BREATHEcast caught up with Don and his wife Eva to talk about their extraordinary experience and the highly anticipated movie.
The faith-based picture is based on Piper's New York Times best-selling book of the same name with more than 7 million copies sold; the picture premieres in 800 theaters across the country this Friday.
When asked what it was like to have stars Hayden Christensen (Star Wars, named a sex symbol in mainstream entertainment) and Kate Bosworth (Superman Returns) playing them on the big screen, Piper and his wife Eva were very grateful.
"It's surreal to watch people be you and say your words and reenact a part of your life; it's quite disarming to sit there and watch it," Don said.
"I have a very sexy husband so you know," Eva laughing added, "Our family is very ordinary, we are ordinary people and God saw fit to use this circumstance, this accident, the recovery, and everything that's happened since to minister to other people. That they would then think that it was strong enough, and meaningful enough story to actually bring to the big screen that's a very humbling experience."
Don and Eva were both very involved in the movie making process. He was there 80% of the time and Eva was there about 50/60% of the time and even their children were present at some point also.
"There were times when they would actually turn to us after filming a scene and say 'what do you think?' You don't normally have that happen so Giving Pictures did everything they could to make this authentic film," Don revealed.
Many Christians believe what the Bible says about Heaven and Piper confirmed most of the Biblical accounts. "I was surrounded by a century explosion of things, the colors the brilliance of it all, the streets that was gold, the gates that was pearl."
"I did see thrones through the gate high and lifted up, I did see the river of life, I did see the tree of life, I did see all those things that you would expect to see," he noted.
Piper did not stay in heaven though, and the film '90 Minutes in Heaven' walks the audience through the process following it all. Don died Jan. 18, 1989 when a semi-tractor truck crushed his car. Declared dead by the first rescue workers to arrive on the scene, his body lay under a tarp for the next 90 minutes. He was in Heaven but when another pastor's prayers helped bring Piper back to life, he wished it had never happened. Heaven's bliss was replaced by excruciating pain and emotional turmoil. The accident and recovery left everyone in the Piper home affected.
Perhaps the most overlooked struggle is that of the family left behind to carry all of the weight.
When asked how Eva made it though she said, "One day at a time and a lot of times it was just 5 minutes at a time. Going through that type of thing it's something you never expect to happen, you see it happening to other people and you feel bad for them but it never occurs to you that that could actually happen to your family."
"There were many times where there were so many decisions that had to be made, and so many things that come at you all at the same time, I just kind of departmentalize things. I also had to learn to let other people help me," she continued, "I felt a huge burden to take care of everything and to hold everybody's spirits up. I had to kind of let go of that and let other people minister to me. That allowed me at times to take a break and get away from the hospital because when your going through just day after day after day of crisis mode, your not eating your not resting we get so worn out and your trying to make these very crucial decisions your brain needs a break from that."
Eva said her parents took their two boys back home to Louisiana to live with them and their daughter moved in with friends. She described the whole experience as "lonely." She now does a lot of inspirational talking with care giving groups and wrote a book called 'A Walk Through the Dark.' She hopes to spread awareness that for every hurting person out there, who's either ill or in an accident, there's someone taking care of them.
"The reality is when the truck struck me on the bridge it hit all of us. It hit our church our extended family, our immediate family, we were all affected in a very dramatic way by this," Don interjected, "We all became victims because of the accident even though they didn't get hurt in a physical sense like I did, they were hurt in another sense."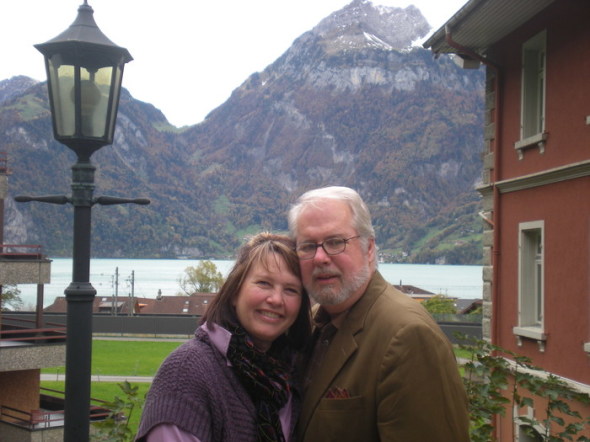 Near death experiences usually always impact peoples faith and although Don already a pastor and Eva a devoted Christian the experience shook them up for the good.
It deepened my faith. I was raised in church, I prayed all my life, I've been around prayer, I'm a pastor's wife but I had to learn to really lean into God and let him hold me up because there was nothing else," Eva stated, "I learn to really cry out to God. That prayer wasn't just relegated to a certain time of day that I could be totally honest with God, I could tell him I was mad I could tell him I was angry, I could tell him I don't wanna go back into that hospital room again please don't make me do that'. And He was always faithful to send either a Christian brother or sister or a word, a verse or a piece of music or just this feeling of comfort that He was like a father wrapping his arms around me. Always what I needed at the exact right time, So I learned to truly truly dig deep roots because that was the only thing that held us together."
Don added, I" only survived this because somebody prayed, thousands of people prayed. God does answer prayer and I'm a living testimony to that. God is in the miracle business because many many miracles had to happen for me to survive. I knew those things before the truck hit me but when your going though this experience, answered prayer becomes very obvious because there's no other reason why your still here. And then the miracles even though I didn't feel very miraculous it's an incredible miracle that I survived and that I can work again and function based on all the catastrophic injuries that I had."
'90 Minutes in Heaven' is presented by Giving Films; a non-profit company that has vowed to donate all of the money made to people that can't help themselves. Don and Eva both very grateful for the collaboration with Giving films hoping that as well as well helping families with the proceeds they want the people that watch to leave with a sense of hope of Heaven and hope in the midst of tragedy.
"The death rate here is 100% so the question is what happens next? There are only two options and one of them is hell and one of them is Heaven. I think we know where we want to be and that's Heaven and that's with God, the one who created us in the first place," Don exclaimed, "We are born into sin, which means we are just not eligible for Heaven so in order to get there there's going to have to be some kind of kind of reconciliation, some bridge, Jesus came to do that. He is God in the flesh and He provided a way by His sacrifice on the cross. The wages of sin is death, He died but He didn't stay dead, and we don't have to either we can be in Heaven with God, through Christ and having a relationship with Jesus."
"The story is about being ready everyday of your life. The people I had met in heaven had been various ages when they died but they were ready when they died. That's the key, is trying to get people ready for Heaven causing them to stop and think 'am I ready?'" he went on to say.
Eva continued, "We also want people to be more aware of the needs of our Christian brothers and sisters. There a lot of hurting people out there and we hope that this movie encourages people to reach out and to lift up and to help brothers and sisters who are going through a painful time."
"We need to do a better job at loving each other and holding each other up and I hope that this movie also is an encouragement for that," Eva concluded.
View the movie's trailer below: