Inspirations

|

July 29, 2014 04:49 EDT
Darlene Zschech Cancer Update: 'Shout to the Lord' Singer Leads Worship for First Time Since Finishing Treatments, Says 'I Have No Words' (VIDEO)
In a recent blog post, beloved psalmist Darlene Zschech described her first time back to leading worship, and what it has been like to be finished with radiation and vicious cancer treatments.
Zschech announced on her blog in December that she was diagnosed with breast cancer after attending a routine mammogram. Now free from the cancer and finally being able to worship at church again she shared how that felt with her fans
Her last round of radiation was finally over and she described it as "the day I breathed out the greatest sigh of relief. The day my new normal began."
"I have looked for words filled with enough meaning, but at the moment, those words still fail me," she continued, "They are slowly coming. The greatest thing I have been able to do is to sing songs that describe my heart."
She said she was given the opportunity to lead worship and prayer at the church her and her husband are currently senior pastors of, Hope Unlimited Church.
"For those interested, we sang.. 'Alive in Us' (Hillsong), 'Build Your Kingdom' (Rend Collective.. the BEST and FUN song!!), 'In Jesus Name' (Israel Houghton and myself) 'Hands to the Heavens' (Kari Jobe), 'Your Name /Cry of the Broken' (Paul Baloche and myself) 'It is Well' (Bethel Music).. and heaven visited. It was magnificent. Then, we sang 'Sovereign Over Us' (Michael W Smith). There were a few others woven throughout but those were the main songs for the night," she declared.
During her tough battle Zschech never lost her praise, "I have always run to worship when I have no words... My heart would surely have burst its banks if not for others helping me bring forth praise," she explained.
She did announce in a past blog that she has been writing and is excited to share the music that was birthed out of her cancer battle, but in her latest blog she disclosed the songs are not yet ready.
"My own songs are coming but the words are very personal and will take a little more time to find their flow," she said.
The former Hillsong worshiper ended her blog by stating, "I am now off to bed and going with a FULL heart. It IS well"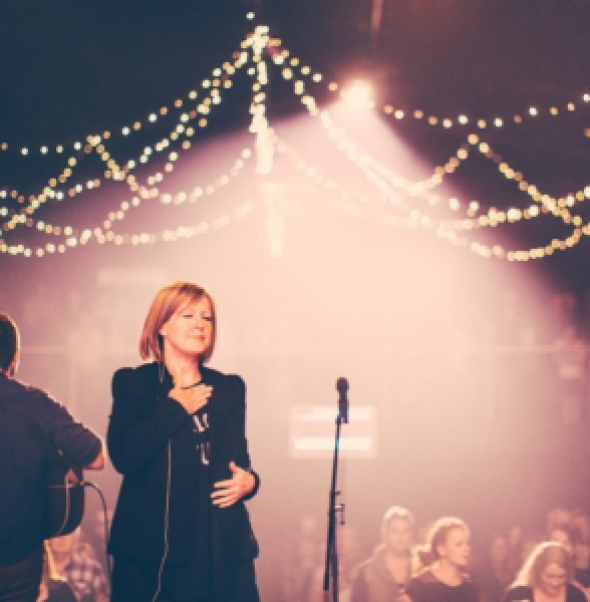 Many have labeled Zschech as a "pioneer of the modern worship movement." Her biggest song to date is, "Shout to the Lord" as it has become one of the most famous modern worship songs of all time being sung by an estimated 25-30 million churchgoers since the song's release.