Artists

|

June 09, 2015 02:22 EDT
Dan Bremnes' 'Where the Light Is' Shows the Beginnings of the Next Great Singer/Songwriter in CCM [REVIEW]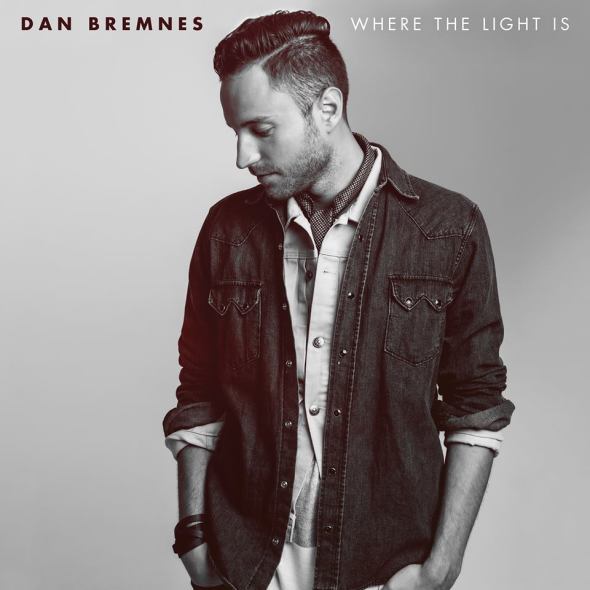 Newcomer Dan Bremnes released his first full-length album Where the Light is today, and BREATHEcast is taking a quick look at one of the rising stars in CCM.
The album is the follow up of his EP of the same name from April, and contains a few of the same songs.
"Where the Light is" leads the album off strong with something catchy and infectious. "God come quickly only you can save me, will you lead me where the light is?" is strong indication of where this alum is going. The song speaks to a person during a trial in need to see the shine in the midst of the darkness all around them.
Many listeners will also recognize "Beautiful" from the Where the Light is EP, and it has a very Matthew West type feel to it, but also dabbles into a bit of a worshipful tone toward the end of the song.
Skipping ahead to "Born Again," the track was previously available in its acoustic version. This rendition adds a full layer of life with its folky sounds, background claps, and southern feel. The message of the song is being "born again" in Christ, and using that as an everyday mantra to live life to the fullest.
"Wide Open" has that big pop sound to it that is sure to make this song a single. The piano and quiet moments create the tenderness of what is being conveyed in this song. "Deep down inside my soul...I can never do it on my own" plays to the fact that we as humans all need help from a loving God so it's our job to remain "wide open" to receive that grace.
"Over" has a lighter feel and contains great harmonies while "I Am Sure" picks back into the fuller storyteller feel. The song is about being sure in the love of Christ and having faith in His goodness.
The last track, "At Your Feet" is beautifully composed. The guitar work and light piano and percussion in the background really give this song depth. Bremnes vocals are powerful as he is at his most vulnerable. Lyrically the song is straight worship to God. He is laying it all down at the foot of the cross and revealing all for Jesus to wash away. It is a perfect way to end the record with giving all to God.
Overall Where the Light is adds on to what was already established with his EP. Bremnes has the makings of a solid CCM/Folk artist for the next years to come. His songs are deep, thought provoking, and contain just the right amount of musicality to make the sound intimate and heartfelt.
"My hope and my prayer is that these songs will reach people," said Bremnes in a press release, and reach these songs do.
WHERE THE LIGHT IS TRACK LISTING: 
1. Where The Light Is
2. Beautiful
3. Heart On Fire
4. In His Hands
5. Born Again
6. He Knows
7. Wide Open
8. Faith Is
9. Over
10. I Am Sure
11. At Your Feet (Surrender)
Watch our BC News segment with Bremnes below: