Events

|

December 05, 2022 04:15 EST
Country Fix announces holiday special airing with Country Fix 'A Christmas Celebration' hosted by country legend Deborah Allen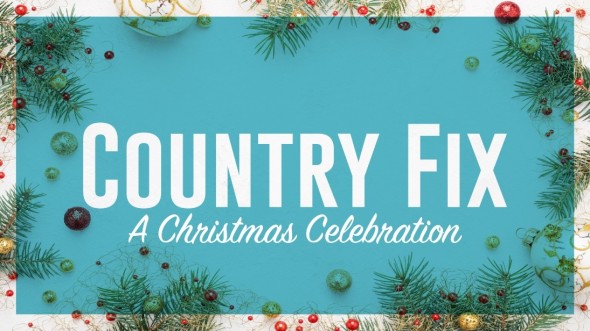 Nashville, Tenn. - It's officially the most wonderful time of the year, and nationally-syndicated TV program Country Fix is making it a December to remember by announcing a must-see holiday spectacular. Airing throughout the month is a star-studded and festive special with a unique holiday twist. It's hosted by chart-topping Country legend Deborah Allen, whose easy-going spirit shines throughout. Find out where you can watch Country Fix 'A Christmas Celebration' in your area HERE.

"This special edition of Country Fix brings Christmas spirit and cheer to our viewers with their favorite holiday songs," says CJM Productions CEO Jeff Moseley. "We've compiled an impressive list of music videos from your favorite stars to bring holiday cheer to viewers all around the world."

The special centers around its normal music video driven format, spotlighting an impressive lineup of top acts. Tune-in as artists showcase their festive side including Reba McEntire, Thomas Rhett, Makky Kaylor, The Oak Ridge Boys, John Berry and of course Deborah Allen's holiday hit "Rockin' Little Christmas." Country Fix 'A Christmas Celebration' each airs 300+ times per month in over 120 million homes in the United States alone, and is syndicated on several networks including Heartland, The Family Channel, YTA TV, RightNow TV, Stryk TV and Country Road TV, plus over 100 local affiliate broadcast TV stations across the United States.

"We want to wish all our viewers Happy Holidays and we hope you all have a joyful season from our entire family at CJM Productions and The Bluegrass Standard Magazine," says co-owner Keith Barnacastle. "We hope you enjoy this special edition of Country Fix 'A Christmas Celebration' throughout this beautiful time of year with your families."