BC News

|

September 10, 2015 04:32 EDT
Colton Dixon's 'Calm' and 'Storm' EPs Hit the Mark with New Reimagined Acoustic and Remixed Versions of Songs [REVIEW]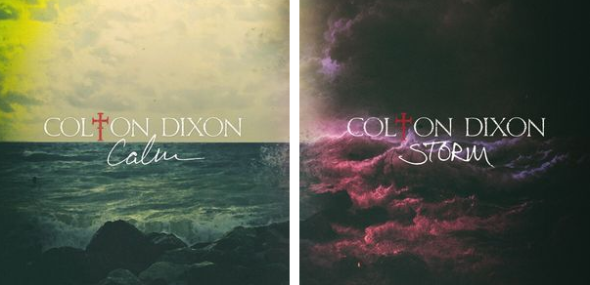 Christian artist Colton Dixon is releasing a dual remix/acoustic album, "Calm" and "Storm" that will combine to The Calm Before the Storm, tomorrow, and the former 'American Idol' has reimagined his songs in a way fans will enjoy perhaps even more than the originals.
"Limitless" sounds like a huge epic and open song. Musically it has been aired out, and really does feel like a calm. It further quiets down into the next track "Never Gone" which becomes an intimate sounding piano and string ballad. Dixon's voice becomes more prominent over these softer songs because all of the background has been stripped away.
"You Are" brings it down even more and even features a lovely harmonic duet. The building piano with the vocals serves as high praise placing the listener into a presence of worship to God. His smash single "Through All of It" is great on its own, but this acoustic version provides a little inventive spark with intricate pieces of music serving to fill the void. Dixon's passion remains true, and is intensified with deep harmonies especially at the end, "you have been my God through all of it."
Next up is the studio version of "Where I End," which is an original track to split this EP. The song falls into the pop rock category and starts soft before getting heavier. Dixon sings about Jesus being his only way out and the reason for not being "scared" and moving on. He feels God's anointing, "You are where I am."
The next half of the album is the Storm, where the songs are remixed. "More of You" gets the electric treatment with effected vocals on the verses before landing on the dubstep infused chorus. "Back to Life" gets turned into a bit of a system banging song with some deep bass and drops added. While Dixon's tambour is a bit slow or laidback on this track, the music gives it energy and mixes well.
"Echo" is turned into a radio friendly pop song reminiscent of some of TobyMac's previous songs. "I just want to fall in love with You" over the duration of the slight musical break sounds superb. "Dare to Believe" sounds great and seems like a natural fit for the song. There are a lot of layers on this track that pack on an atmosphere of sound. Over the chorus this cloud of sound is pulled back a bit before getting thrown back.
Closing out the album is the remix of "Anchor." Musically there seems to be almost a theme of sampled sounds and music from the Orient. The strings and percussive sounds are stacked perfectly along with the modern sounds of house and dubstep. This is perhaps the coolest of the remixed tracks.
The Calm Before the Storm is a great addition to the collection of fans of Colton Dixon's. While lyrically or on the message side, the listener won't get anything new except "Where I End," musically it is entirely new and offers a fresh perspective. Sometimes artists rework songs and overdo it or make good songs bad. Dixon, did not do this in that case, and in some cases improved the songs. He also does a really good job at driving home the points of "Calm" and "Storm" with each half of the EPs.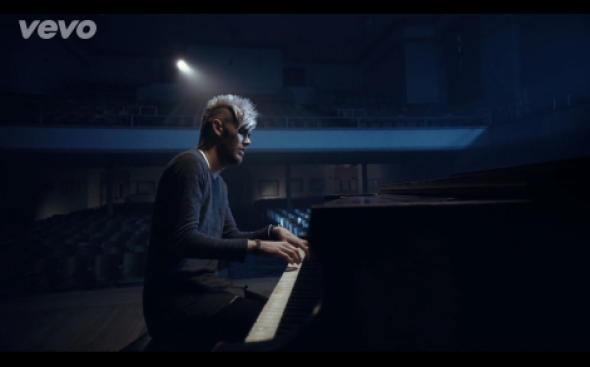 Calm and Storm follow Dixon's sophomore release ANCHOR, which continues to see success as current single "Through All Of It" recently hit No. 1 on the Hot AC chart and Top 10 on the AC Indicator Chart. The album's first single, "More Of You," spent three weeks at No. 1 and was the most played Hot AC single of 2014.
Following a busy summer performing at festivals across the U.S., Colton will hit 36 cities this fall as a part of TobyMac's ***THIS IS NOT A TEST*** Tour. For a current list of tour dates, click here.