BC News

|

September 03, 2015 04:27 EDT
Cindy Morgan's 'Bows & Arrows' Album Feeds the Soul & 'How Could I Ask for More' Book Touches the Heart [REVIEW]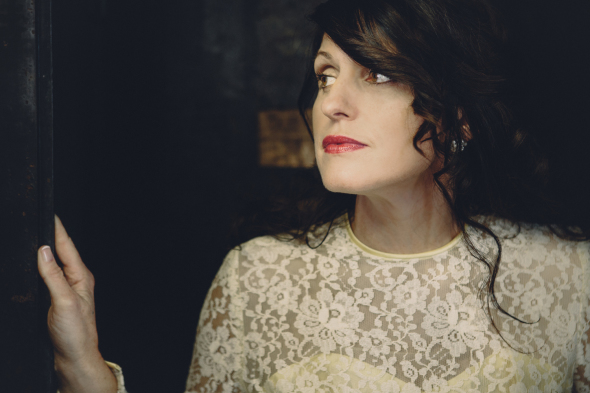 Longtime singer/songwriter Cindy Morgan has had a long month as she released her book "How Could I Ask For More" on August 4 and her new album Bows and Arrows will release on September 4. BREATHEcast has both, and we are throwing together a double review beginning with the book.
Read our interview with Cindy Morgan here.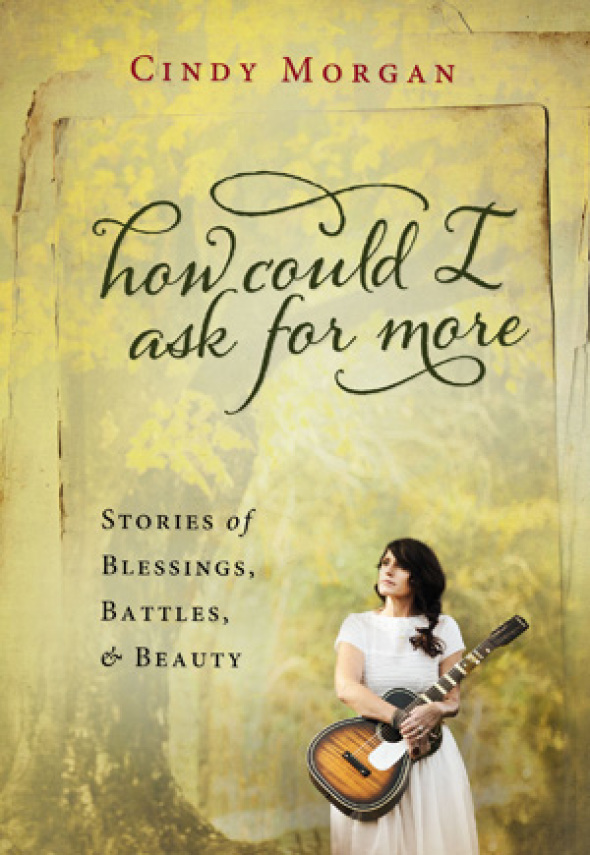 "How Could I Ask For More" is a personal look back in Cindy's life to past events that pose some sort of significance to her. It contains some of her first memories as child, boyfriends, experiences in church, breaking into the music industry, and even times where she had a falling out with family members. Through it all Cindy maintains a peaceful narrative that engages the reader into continuing on this timeline with her.
Cindy used her gift of storytelling in a whole new fashion, and finds her voice on paper rather than on wax. When she hurts, we hurt, when she's excited, so are we. The trials of a young country girl finding her way in this big world extend beyond concrete city falls and connect on a personal level that makes the book relatable.
It is great to see the impact her father Cova had on her life in terms of being a warm and loving individual as well as being an artist. She shared that he left his dream behind to raise his family, and it was a sacrifice that she honored by making a career herself.
Another one of the stand out stories was concerning a man named Hollis. It was not entirely clear what all the issues with Hollis were concerning his mental health, but he was a wanderer and also a cross dresser. He would often be seen walking about the town or on a bicycle wearing a dress or shopping for women's clothes. While most would initially consider him the town "freak," everyone became quite fond of him and learned to love his mysteriousness. The most touching part is Hollis' interaction with Cindy and her mother during one trip to the store. Her mother was a fiery preacher type who spoke with fire and brimstone and conviction in her voice. But with Hollis, she was very compassionate and loving, and acted as a perfect example of Christ's love toward the outcast.
Other gems include thoughts on motherhood, forgiveness, and loneliness, and Cindy tackles all of it with grace.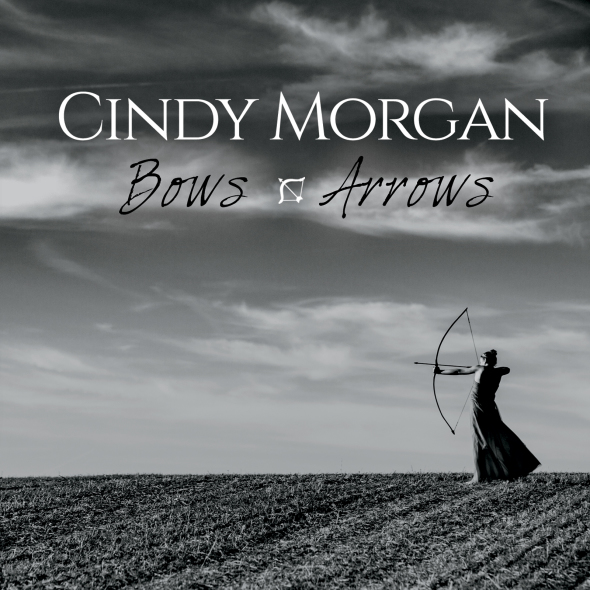 Moving on to the album, Bows and Arrows, it feels like a reflection of her life transposed from the book to music.
While the songs do not 100 percent reflect everything in the book, you get a real sense and feel for her heart and soul.
Musically, the album is a collection of bluegrass, folk, Americana, and just the right dabble of country and stripped acoustic ballads. There is a nice blend of strings that accompany the steady banjos, shakers, and thumping bass lines. Her voice ranges from tender and vulnerable to vibrant and alive.
"Wandering Child" is perhaps the best song on the record. The opening harmonies and "ohs" are breathtaking. The song then shifts a bit into soft verses that build into a galloping percussion laden chorus of "she went running wild...free your mind...running blind...what kind of love can save this wandering child?"
The track "The Sound of a Train" is about Cindy's friend of the same name that passed away from lung cancer. Everyone around her did not know of this cancer, and she found out late. However, throughout her battle she remained smiling and peaceful and according to the book keep it simple, "It's just Jesus" when question about her mindset. Although the song is about a tragic time, it is performed upbeat to keep in line with how this cancer patient was feeling during the duration of her battle.
A short 49-second interlude really sticks out because of Cindy's singing ability. "I Want to Live" is basically Cindy flexing her vocal chords with some background hums serenading along. It is just a quick powerful burst of unadulterated worship a capella style. "I wasn't to live like You Jesus, Help me to live like You Jesus."
"Bring Balloons" is a slow ballad that really feels like a throwback to a gospel tune Elvis would sing. The guitars are wonderful on this song, and the electric effects added to the bluesy one in the background sounds like a big cry or wail, adding a depth of not noticed but much needed depth. Cindy sings about the "great party" she will be at in heaven where there will be no more broken hearts and tears. "Don't wait for me, bring balloons."
Her classic "How Could I Ask For More" reimagined ballad with Andrew Peterson hits the nail on the head as well, and updates the roughly 20-year-old track to 2015.
Closing out the album is "I Want to Live Part 2" but this time it appears to be with Cindy's mother, who in the book is described as a fantastic singer. The two harmonize in perfect time with each other as the raw track adds a beautiful finishing touch to the album.
In a time where many of music's artists are guarded and shrouded in secrecy, Cindy Morgan has decided to be transparent, and in this has effectively provided a good foundation for listeners to grow closer to Christ.
Pick up "How Could I Ask for More" on Amazon here and preorder Bows & Arrows on iTunes here. Preorder bundles also available here.
Read our Q&A with Cindy Morgan here.