BC News

|

December 11, 2014 11:54 EST
Christian Band Silverline Announces Break Up in 2015; 'Thank You for Loving Us..for Believing'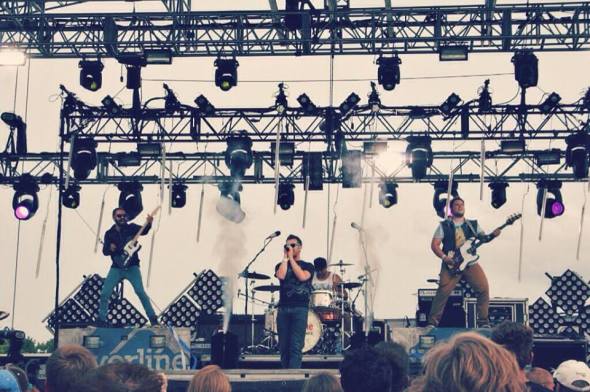 Christian rock band Silverline announced that they are breaking up in 2015 on their Facebook yesterday, and posted a huge farewell letter of sorts to their fans.
"It is a bittersweet time for us. As memories of the past few years of touring flash through our heads to watching our kids get older and start school. We find ourselves being stretched," they wrote. "That being said, in 2015 Silverline will cease to exist. This decision is hard but feels right?"
They went on to speak about having nine kids combined in the band, and everyone being married. They said the 80 to 100 shows a year takes a big toll on the relationships with their families.
"That's a lot of time away from home. That's a lot of phone calls to little ones asking when Daddy is coming home. That's a lot of days for our wives to line up child care, work jobs and tend to our families while we are away. It's a lot of time for our wives to spend evenings alone at home."
Silverline also assured their fans there were no fights or ill intentions toward one another. They collectively after 17 years know it is time. On top of that, they site the changing music landscape to be tough on them financially. The goal was to always reach souls, but they also need to provide for their families.
"We may be brand new to you, but we've actually been touring since 9th and 10th grade and most of us are in our thirties now," the post read, "Some people may not realize it but after gas, booking, management, breakdowns, food, lodging and a hundred other things there just isn't any money left after tour. All of us have worked almost every day we are home the entire time to stay alive."
With that being said, Silverline will be finishing up their remaining dates for 2014, and may play a couple of summer festivals next year. After that, the band is finished for good.
They briefly contemplated doing the band part time, but decided that it had to be 100% and filled with the passion they always had, which just was not there. "If we do something we want to do it well and not just coast through. It doesn't mean we are done in music."
Read the whole post below: