Interviews

|

October 16, 2021 05:08 EDT
Chris Tomlin, Hillsong UNITED to headline nationwide worship tour: 'Magnify the name of Jesus'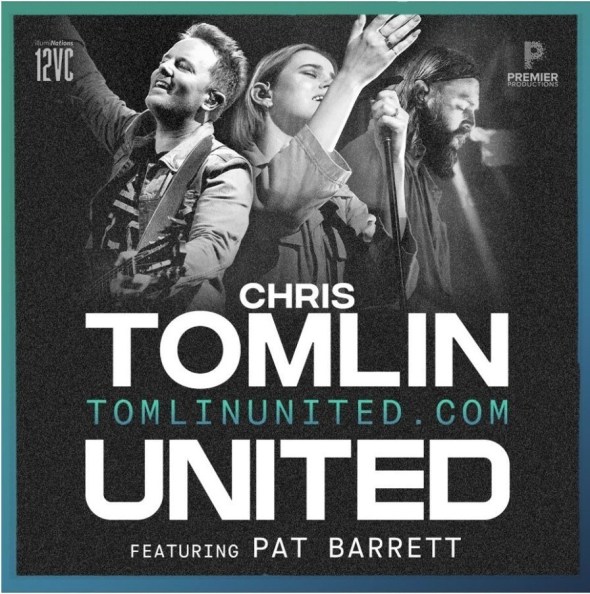 After a long season of isolation, award-winning Christian music artist Chris Tomlin and the popular worship band UNITED are hoping to bring joy and unity to thousands across the country through their long-awaited 2022 "Tomlin UNITED Tour."
"I can't think of a more critical moment in time for us to come back together and worship ... unified and as one voice," Tomlin told The Christian Post.
"For me, what is so important to remember is that music is God's idea. ... Isn't that beautiful? God gave us not only a way to worship Him but also to connect and communicate with Him through music. Worship is different from any other concert. It's your soul connecting to God. It's eternal and an opportunity to join in everlasting praise."
Kicking off at the Greensboro Coliseum on Feb. 9, the live worship experience includes 33 dates across the U.S. They will make stops in major markets, including Boston, Chicago, Dallas, Los Angeles, Washington D.C., San Francisco, Miami and two shows in the New York area before ending in Duluth, Georgia, on April 13. 
Tickets for the Tomlin UNITED Tour will go on sale to the public beginning Oct. 22.
"We really believe this tour is going to be an experience unlike any other," Jonathon Douglass of UNITED told CP. "We've wanted to do this for a long time and we have a real sense of trust in the fact that this is the right time. We want these nights to be about hope, the living hope, and for people to leave with a little more of it than they came in with. Music has the power to touch people in this way, and I'm excited for that."